Uber Car-Wreck IPO Set Investors Up for a Bumpy Ride
---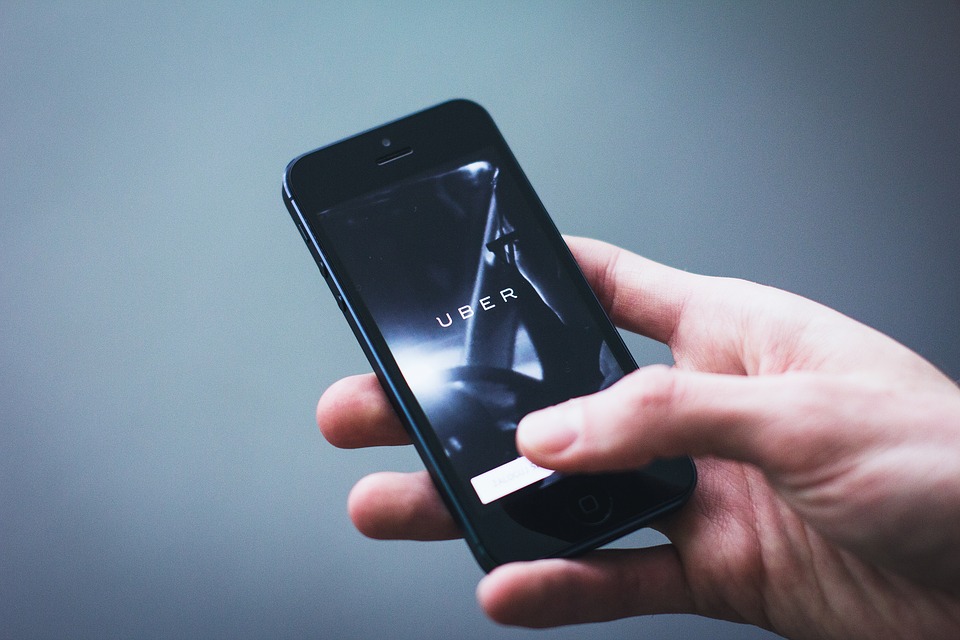 It was one of the year's most anticipated IPOs.
Instead, it turned into one of the biggest flops. Out of the gate, shares of Uber (UBER) opened at $45 and sank to nearly $36, losing $6 billion in its first date.
However, this shouldn't have come as a big surprise.
For example, Uber lost $891 million in the second quarter of 2018 following a loss of $4.5 billion in 2017. However, it does see revenue of $10 billion to $11 billion, up from $7.78 billion from 2017. That represents growth of 29% to 41%.
Uber would be significantly overvalued in our opinion with that expected $120 billion IPO.
Lyft Inc. (LYFT) has been a disaster, too. But again, it shouldn't come as a surprise.
While it managed to earn $2.16 billion in 2018, it also saw its net loss grow to $911.3 million in 2018 from $688 million in 2017. For comparison, Uber lost $1.8 billion in 2018. Worse, Lyft has already warned that it has "incurred net losses each year" since its inception, and "we may not be able to achieve or maintain profitability in the future."
That never really instilled much confidence among smart investors.
---
Free "Dummies Guide" to Trading Options
Did you know trading options can actually be safer and more profitable than buying and selling stocks?
Best-selling author reveals his simple & safe way to start trading options in this FREE GUIDE. It's 100% free until the end of the month.
---
Instead, the best way to trade both was with the FPX ETF, as we noted.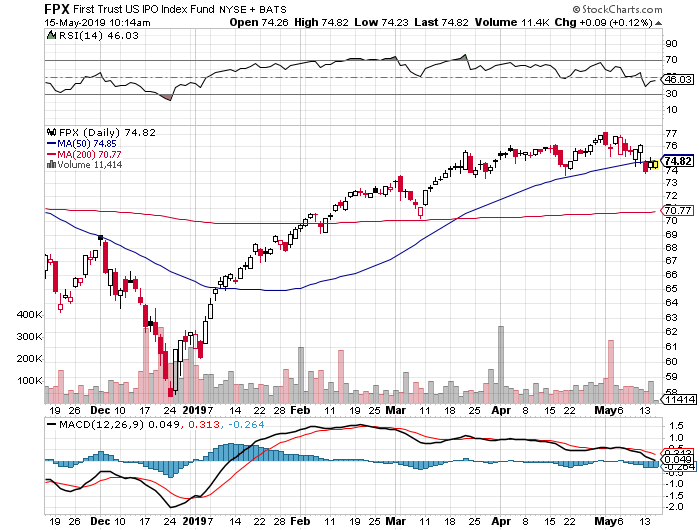 The FPX tracks hot IPOs in their first 1,000 days of trading. By buying it, not only can you avoid paying gobs of money for IPOs that may or may not work out, but you're also being exposed to multiple hot IPOs at the same time at lesser cost.
Even with some of the most obnoxious IPO failures, the ETF managed to run from a 2009 low of around $11 to a recent high of $75. It's a safer alternative than risking your hard-earned money to another potential flop. With the FPX, it didn't matter that LYFT or UBER have been IPO car-wrecks, the ETF still rocketed higher from a 2019 low of $58 to $74.82.
When it comes to IPOs, nothing is a guarantee.
Hype surrounding LYFT and UBER sent many investors into the stocks, only to be burned by very poor outings. Meanwhile, the FPX continued to prove it was the safer, more logical trade.
Special Bonus Gift: Can You Control 100 shares of AAPL for less than $20 bucks?
That's the power of trading options. In the past, trading options was risky or confusing. Not anymore. This guide – Simple Options Trading For Beginners – reveals a safe, simple and sane way to trade options. Perfect for beginners.