Lyft IPO: You Would Have Made More Money this Way
---
Investors chased Lyft Inc. (LYFT) out of the gate to $80.75.
'This is a lightning start for Lyft's stock as investors are salivating [over] owning a piece of the $1 trillion ride sharing market,' Wedbush managing director Dan Ives told CNBC. 'The robust start to trading is also a clear positive for other tech names that are watching Lyft to gauge investor demand and Street reaction on this transformational consumer tech name.'
However, as exciting as opening day may be, it was better to be cautious, as we've noted.
In fact, just a day after IPO, the stock already began to pull back.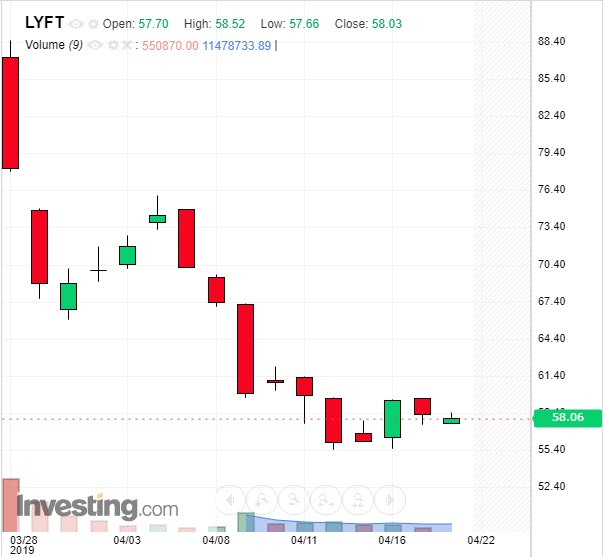 ---
Free "Dummies Guide" to Trading Options
Did you know trading options can actually be safer and more profitable than buying and selling stocks?
Best-selling author reveals his simple & safe way to start trading options in this FREE GUIDE. It's 100% free until the end of the month.
---
As even analysts at Guggeheim pointed out, ""We simply have to look too far out with too many big assumptions in order to make a case for the stock."
Lyft IPO
If you take a look at the company's S-1, we can see that the company's list of riders continues to turn higher. In fact, in 2018 alone, it had 30 million total riders across the U.S. and Canada. Active riders increased 47% year over year in the last quarter of 2018.
Two, revenue is increasing.
In 2018, the company earned $2.1 billion. While that may not sound like a lot, we have to consider it's a sizable jump from $1.1 billion sales of 2017, and $343 million sales in 2016. More than 200% growth in two years isn't too shabby.
Also, we have to consider that revenue per active user did increase 33% year over year to $36.04. That's a sizable jump from the $15.88 average in the first quarter of 2016.
That's the good news. However, the company is bleeding money.
While it managed to earn $2.16 billion in 2018, it also saw its net loss grow to $911.3 million in 2018 from $688 million in 2017. For comparison, Uber lost $1.8 billion in 2018. Worse, Lyft has already warned that it has "incurred net losses each year" since its inception, and "we may not be able to achieve or maintain profitability in the future."
That never really instilled much confidence among smart investors.
One of the best ways to trade the IPO was with the First Trust IPO Index Fund.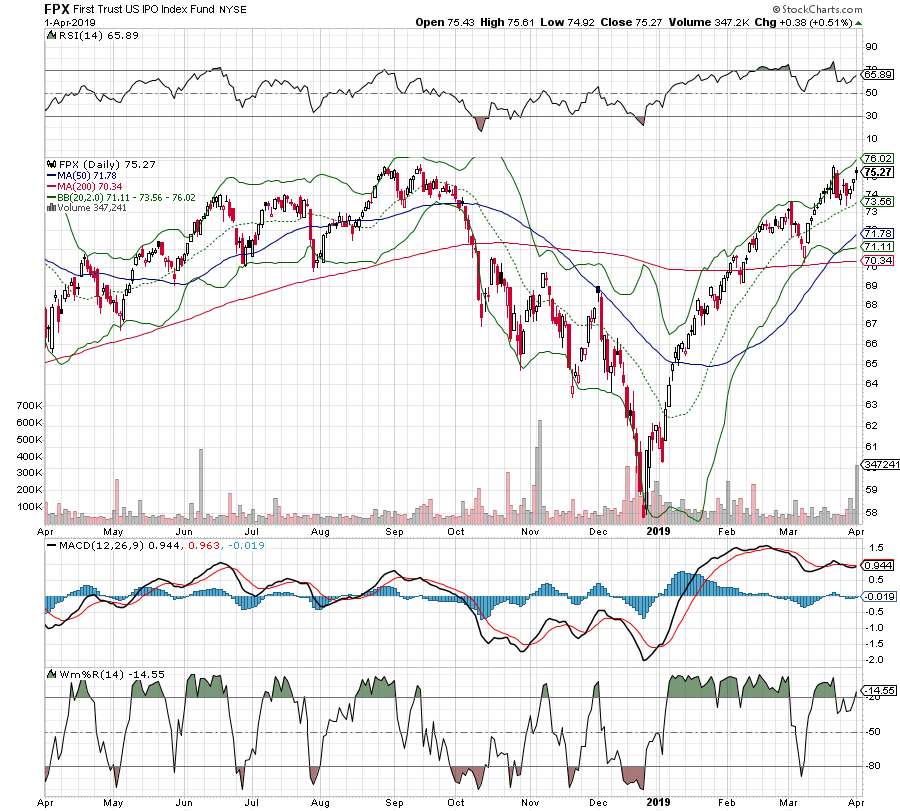 As we've noted, this is one of the safest ways to trade an IPO.
Even with some of the most obnoxious IPO failures, the ETF managed to run from a 2009 low of around $11 to a recent high of $75. It's a safer alternative than risking your hard-earned money to another potential flop. With the FPX, it doesn't matter if the stock is hot or a dud, the excitement surrounding IPOs continues to send the FPX to new highs.
Even with LYFT pulling back, the FPX is still pushing higher.
The next time someone attempts to convince you to buy a "hot" IPO, buy the ETF instead.
Special Bonus Gift: Can you really Control 100 shares of AAPL for less than $20 bucks?
That's the power of trading options. In the past, trading options was risky or confusing. Not anymore. This guide – Simple Options Trading For Beginners – reveals a safe, simple and sane way to trade options. Perfect for beginners.