Trump Trade: Why Infrastructure Stocks Could Pop
---
Never ignore President Trump news.
It may just lead to your next profitable opportunity.
For example, he just released his 2020 budget, which includes a call for a $1 trillion infrastructure plan.
"Decades after building-out the core of our infrastructure, much of it is in urgent need of repair, expansion, and modernization," according to the White House. "Without continued investment and maintenance, America's infrastructure will continue to age, deteriorate in quality and performance, and gradually contribute less to American economic output."
That could lead to quite a bit of opportunity in infrastructure-related stocks.
Especially once you consider that both sides of the political aisle are for improvement.
In fact, President Trump and Nancy Pelosi just met and discussed the matter.
"They want it, I want it," Trump recently told Fox Business. "The easiest thing is infrastructure. "[Democrats] want it, I want it. I spoke to Nancy Pelosi about it the other day. We agree on it, we even like the type, I think, we like the type of infrastructure we're talking about. Maybe in a certain way more Democrat from my standpoint than the Republican concept."
---
Free "Dummies Guide" to Trading Options
Did you know trading options can actually be safer and more profitable than buying and selling stocks?
Best-selling author reveals his simple & safe way to start trading options in this FREE GUIDE. It's 100% free until the end of the month.
---
After all, American's infrastructure has been failing for quite some time.
One look at the countless potholes, congested roads, derailed trains, collapsed bridges and dams is proof enough. Just to fix it all could cost as much as $3.6 trillion by 2020, says the American Society of Civil Engineers (ASCE).
The American Road and Transportation Builders Association says 56,000 bridges in the U.S. are "structurally deficient." The U.S. Department of Transportation, more than two-thirds of our roads are "in dire need of repair or upgrades."
Should we see progress on a potential bill, it could open a world of opportunity.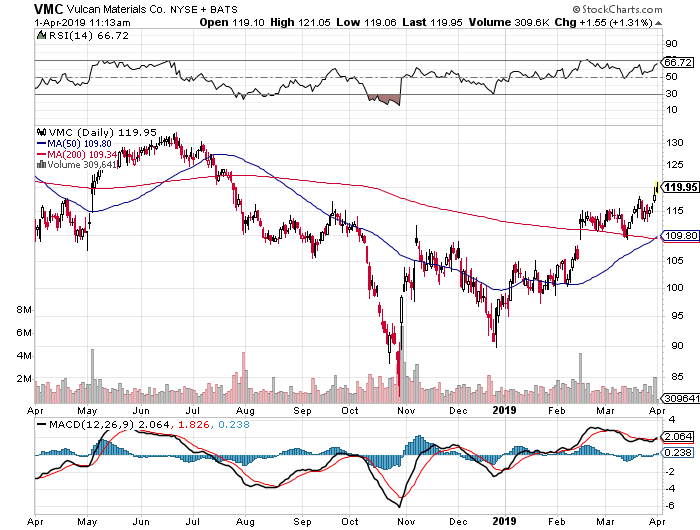 The play could very well boost investment for projects in rural America -- including transportation, water, waste, power, flood management and ports. That's just part of the reason that related stocks, such as U.S. Steel (X), U.S. Concrete (USCR), Vulcan Materials (VMC) and Jacobs Engineering (JEC) could enjoy sizable upside.
Special Bonus Gift: Can You Control 100 shares of AAPL for less than $20 bucks?
That's the power of trading options. In the past, trading options was risky or confusing. Not anymore. This guide – Simple Options Trading For Beginners – reveals a safe, simple and sane way to trade options. Perfect for beginners.