The Big Reveal: New Technology Poised to Revolutionize the Lens Industry
---
Ivan Lo - Equedia.com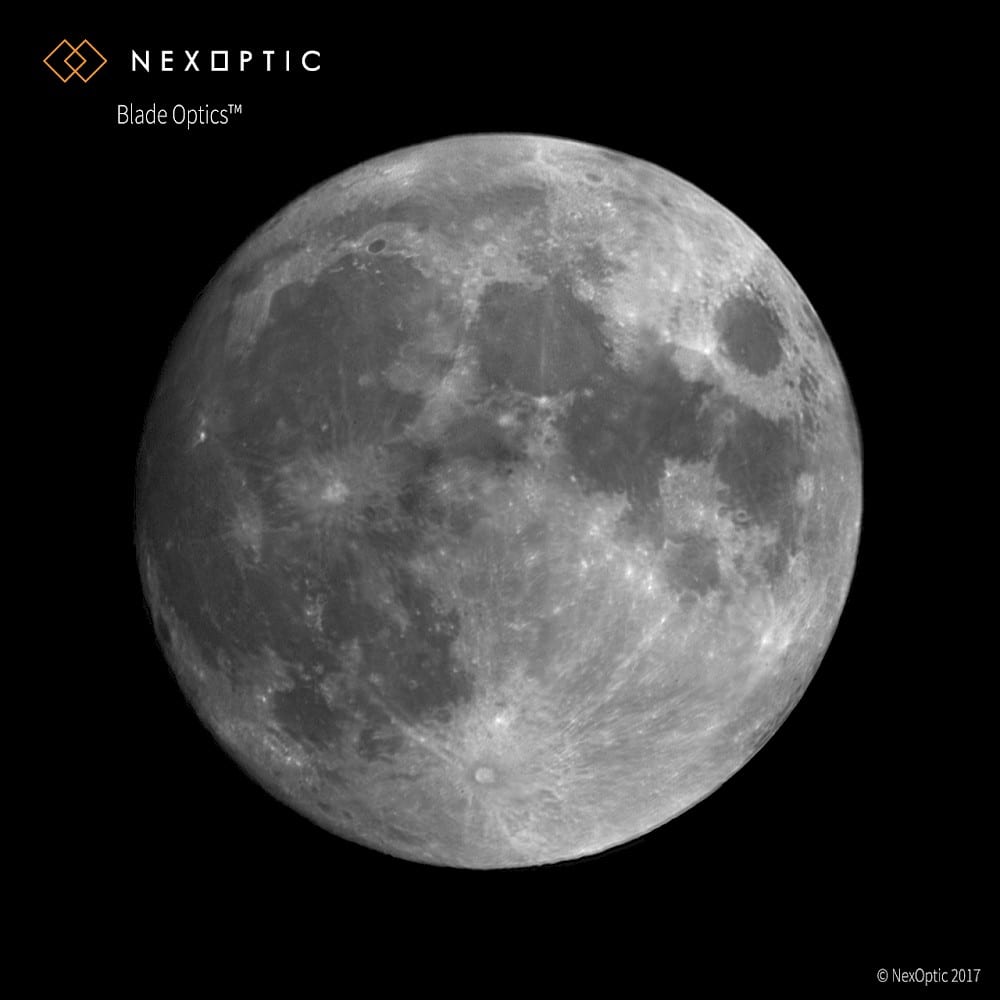 When you make the unbelievable believable, you change perception. But when you make the unreal a reality, you change the world.
Last week, the Daguela brothers made history.
Today, I present you with the updated story of NexOptic Technology Corp. – a small tribute for those who could not attend the official launch event.
I'll also go over what's happening to the stock, as well as debunk the misinformation being spread by short sellers.
Most importantly, I'll tell you where I think this Company is headed.
This is the story of NexOptic Technology Corp. and their breakthrough in optics, Blade Optics™.
---
NexOptic Technology Corp.
(TSX Venture: NXO)
(OTC: NXOPF) (Frankfurt: E3O) (Berlin: E3O)
---
They promised something spectacular with Blade Optics™. Something with the potential to disrupt the optical market. They started over 10 years ago – and this past week, they delivered!
What is Blade Optics™?
Blade Optics is BIG apertures, in thin devices, that can see farther.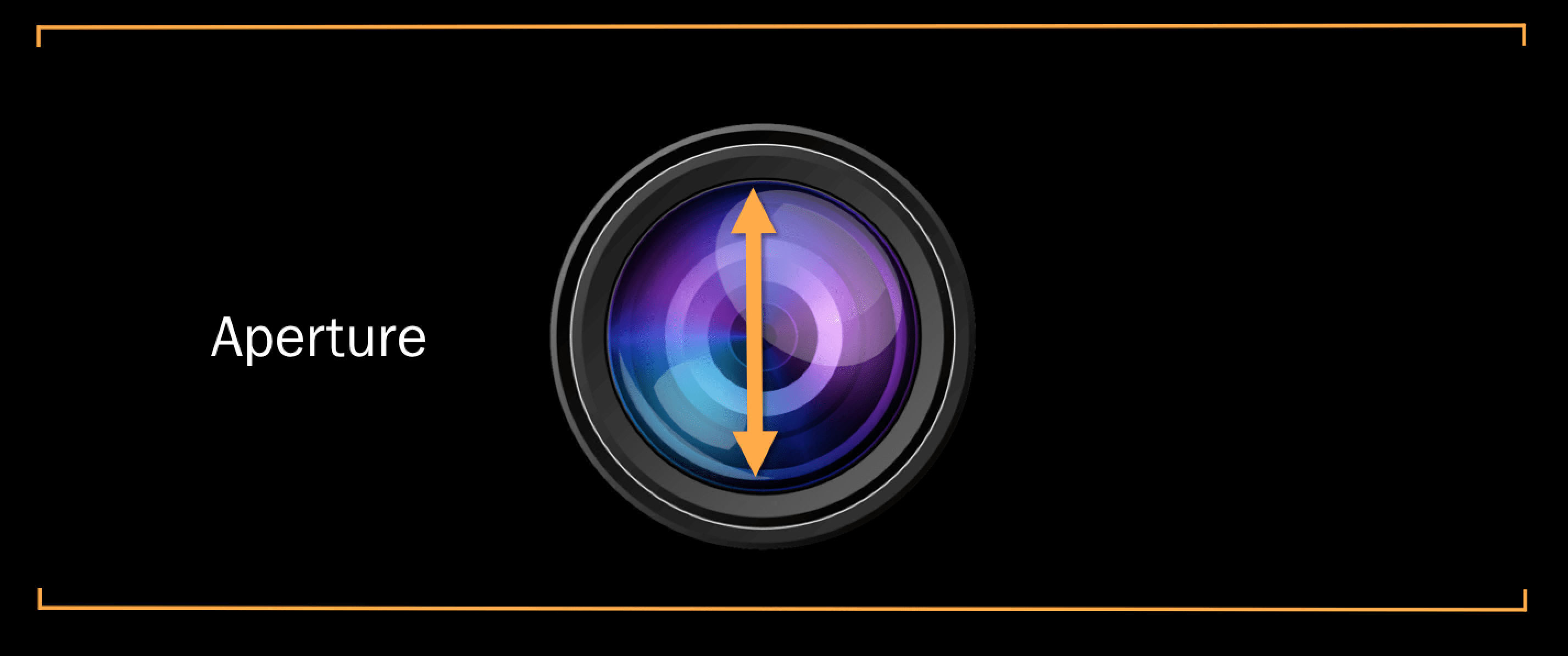 An aperture is the opening that lets light into a camera.Big apertures gather more light and more light means more information, which leads to better pictures.
But as apertures get bigger, the systems housing the lenses get longer.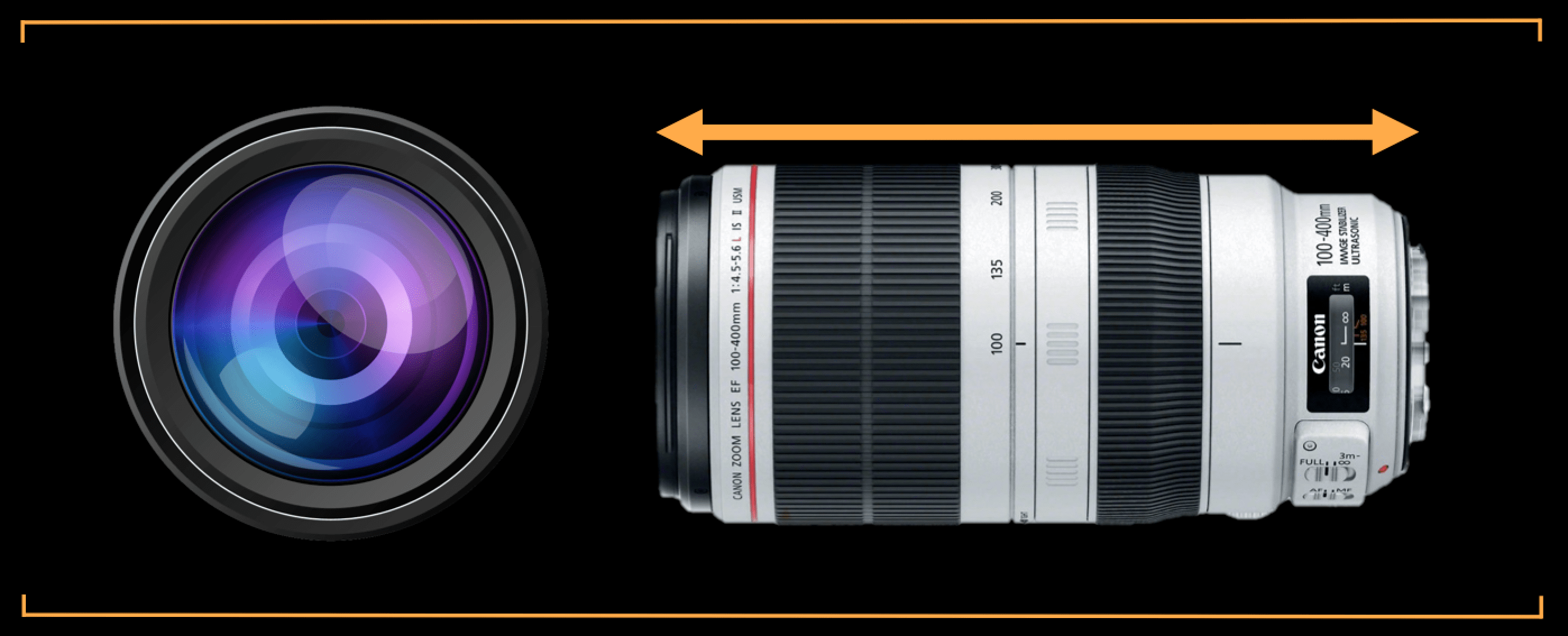 That's why sports photographers often carry massively long lenses – they need to gather more light so that they can see farther.
Until just recently, the world only knew of this concept. The length of our current imaging devices has been a limiting factor to the world of optics for over 400 years – ever since Newton improved on Galileo's design. You see, the trick isn't just getting big apertures – we already know how to do that. The trick is getting big apertures in thin devices. Thin devices like smartphones.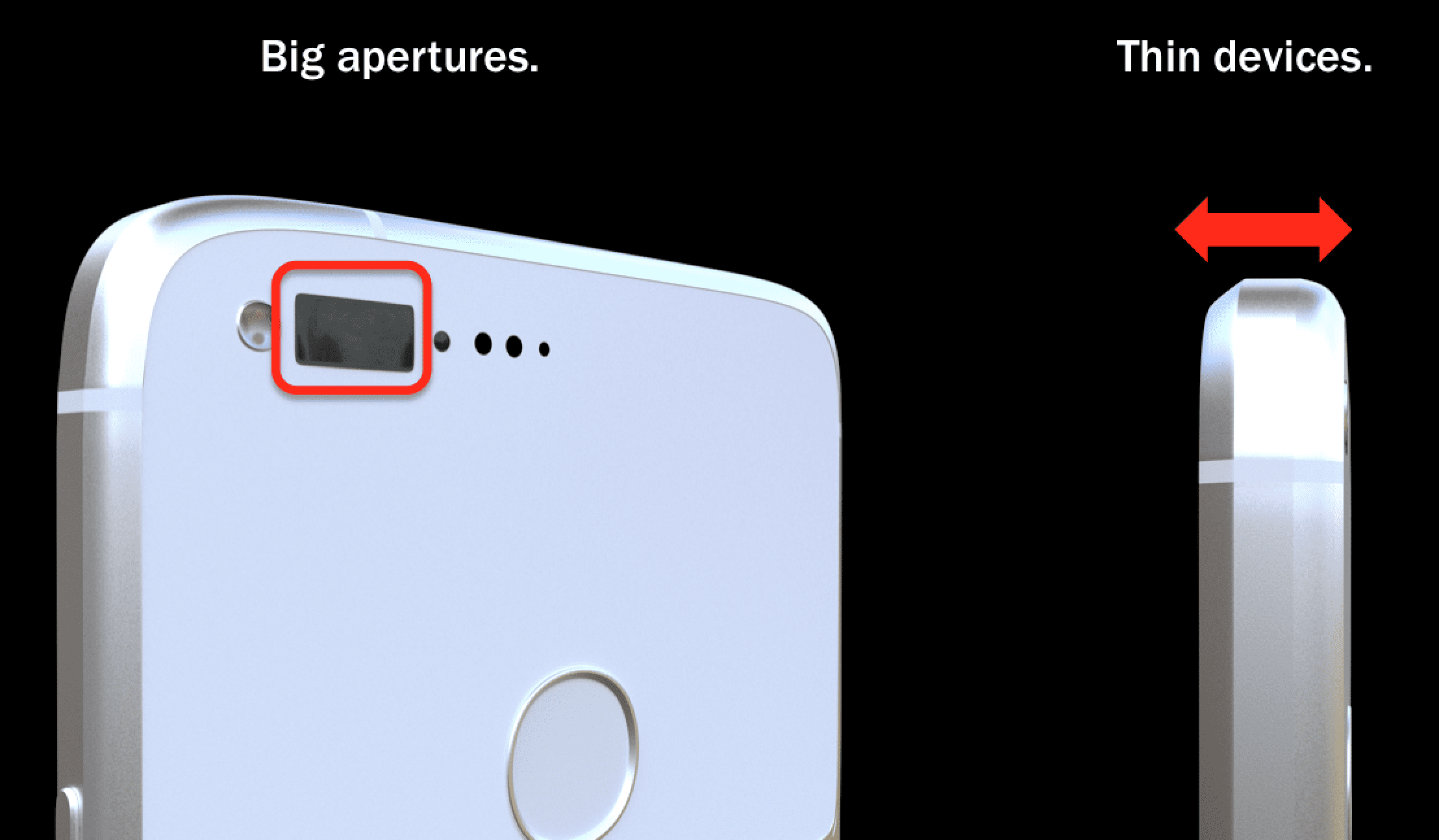 And that's what Blade Optics™ does. Blade Optics gives thin devices the technology and physics to see farther. This can both improve current devices AND enable entirely new types of devices. And it's all done using unprecedented physics for optics: flat surfaces.
A Dramatic Shift
Take, for example, a regular telescope. It's massive and long.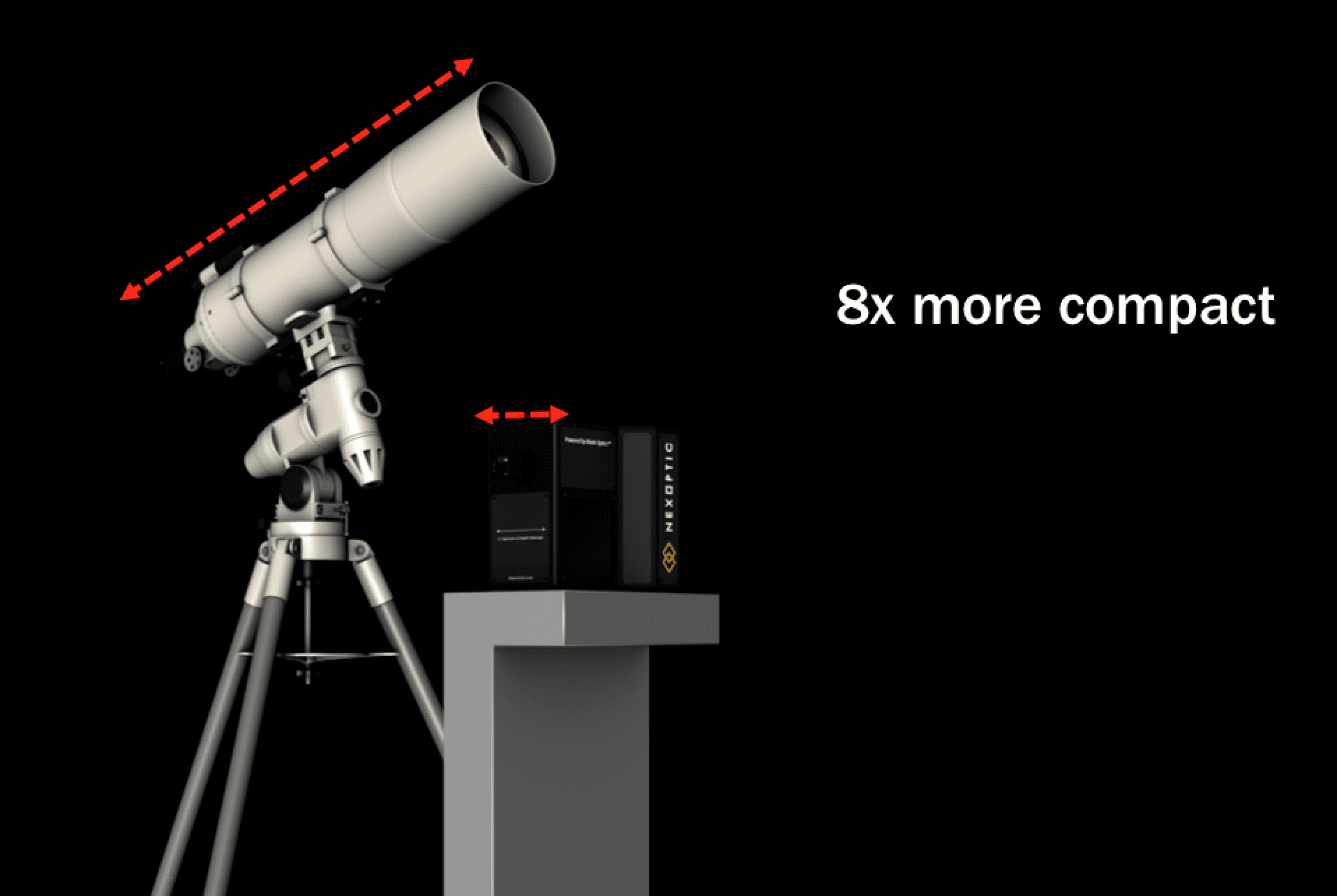 But Blade Optics is much thinner. Yes, a little wider and a little taller – but much thinner. In fact, a typical 40-inch long regular telescope is only about 5 inches deep with Blade Optics. That's a HUGE benefit for many sectors! But being thin is just one of the many benefits of Blade Optics.
How Blade Optics™ Works
Here's the basic concept. The reason telescopes are long is because they need large apertures in order to obtain good image quality. That's because large apertures require a long focusing distance. But how do you do that in small and thin devices, like a smartphone? In smartphones, there is a very limited amount of space, which means smaller apertures and thus, low image quality.
But Blade Optics is different. Blade Optics uses flat surfaces to compress light before it is focused. You see, when you project an image through a curved lens, and then onto a flat image sensor, you get many distortions. Lenses are long because they require a long distance to correct these distortions.
Blade Optics uses flat lenses instead of curved lenses. And while flat lenses have distortions too, these distortions can be corrected in a shorter distance. This allows a large aperture with high image quality and magnification, in a short depth. That's the basic concept of Blade Optics™.
Does it Work?
After waiting months for the prototype to be revealed, we can now say that not only does their technology work, but it works amazingly well – especially considering it's just a proof-of-concept prototype (POC).
All of the images you are about to see were taken with the Blade Optics™ prototype. The POC was pitted directly against a 5″ Schmidt-Cassegrain telescope – one of the most compact telescopes on the market whose optical excellence is the reason it was chosen by NASA for many space shuttle missions.
What is impressive is not just the picture quality, but proof that the science works in such a small device.
Here is a side-by-side comparison: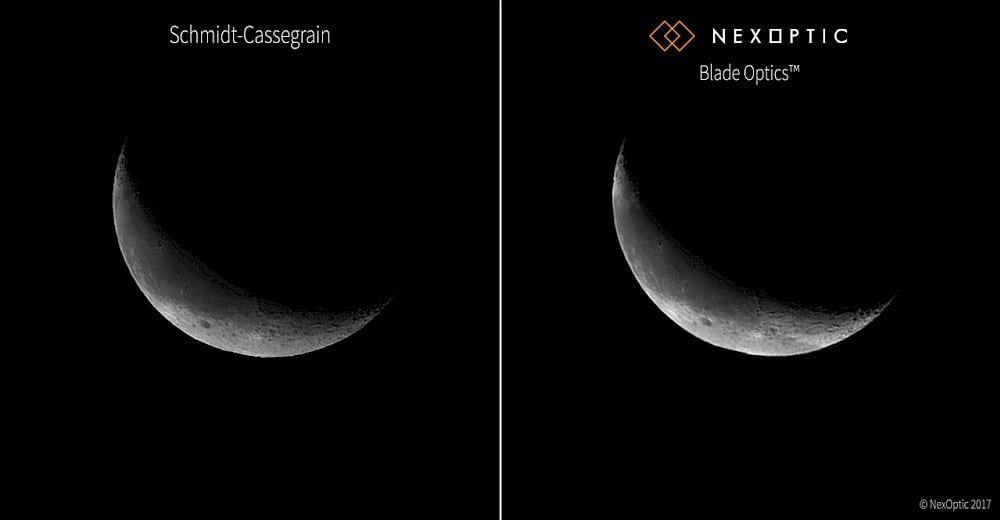 As you can see, it's not only hard to tell the difference, but when you consider the 5″ Schmidt-Cassegrain design has been improved through nearly 80 years, the Blade Optics prototype is seriously something to behold.
And let's not forget that: it's a proof-of-concept prototype!

Get the Full Report on this Ground-Breaking Technology! Learn More About
- History of Blade Optics™. How it was discovered.
- How Blade Optics™ technology really works
- Other applications for this technology
- Future developments on the horizon
- What's happening with the stock price?
Some of Our Readers Have Made More than $100,000
Subscribe to our FREE weekly newsletter and see how many of our readers have made thousands in PROFITS with our ideas (including bankers and fund managers)
Get this Free Time-Sensitive Report Here!