Two Top IPOs to Watch For in 2019
---
Bankers are confident that 2019 will be another strong year for IPOs.
That's according to a new BDO USA survey that found that 71% of capital market executives believe IPO activity will increase at, or be flat with 2018, as noted by Market Watch.
That's not bad considering 2018 was the best year for IPO activity in about four years.
"Economic signals are mixed, but there are compelling positives-employment figures are strong, market dips often lead to rallies, and major companies like Uber and Lyft appear to be moving forward with their IPO plans," said Lee Duran, partner at BDO USA.
---
Free "dummies guide" to trading options
Did you know trading options can actually be safer and more profitable than buying and selling stocks?
Best-selling author reveals his simple & safe way to start trading options in this FREE GUIDE. It's 100% free until the end of the month.
---
Of all of the IPOs slated, here are two of the hottest ones to keep an eye on now.
Levi Strauss IPO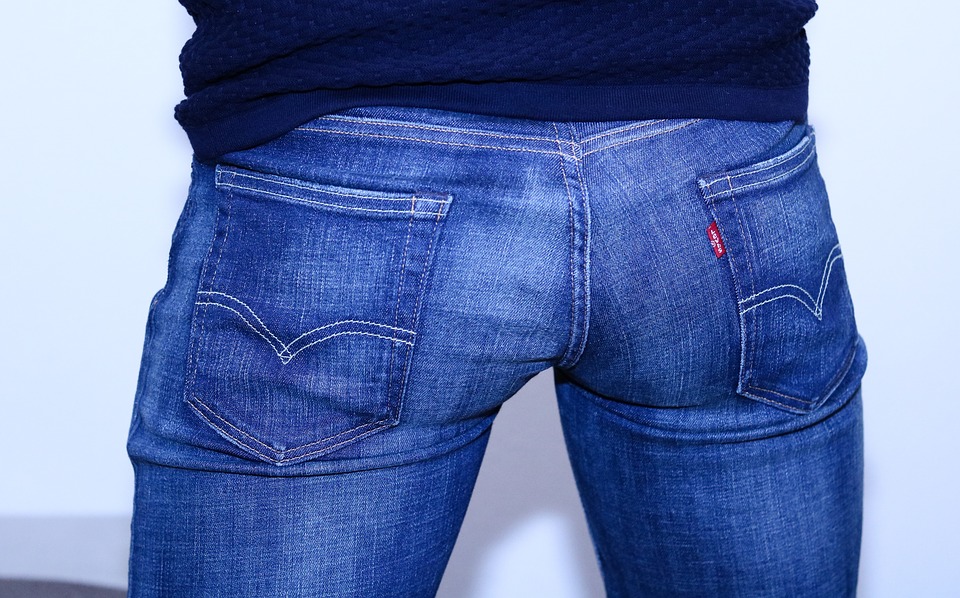 By now, we're all familiar with Levi Strauss.
Now, though, nearly 150 years after inventing blue jeans, it's listing on the NYSE under the ticker, LEVI with 12 underwriters, lead in part by Goldman Sachs.
The company intends to use the proceeds to pay for "general corporate purposes," including operating expenses, and potentially acquisitions and strategic investments.
In fact, in its filing the company noted, "it was looking to make acquisitions that would 'drive further brand and category diversification.' It also believes it has a path forward by moving beyond jeans and plans to increase its catalogue of shirts, shoes, cold weather gear and women's clothes," as reported by Retail Insight Network.
Slack Technologies IPO
Slack Technologies is going public, but in a non-traditional manner.
The company behind the popular workplace instant messaging and collaboration app, just filed confidentially with the US SEC to list its stock. Since it is confidential, we have no idea what the company believes its valuation is. However, analysts say it could be around $7 billion.
In a typical IPO, the company hires an investment bank to sell stock to the public.
In this situation, Slack shareholders just begin selling stock on the exchange, without the help of an investment bank. Public investors can buy stock directly from insiders at first. The problem with a direct listing is that the market for the stock may be thin. So, that's likely to increase the amount of volatility out of the gate.
In short, it'll be a risky bet for smart investors.
However, there is a better way to trade IPOs without ever having to buy an IPO.
As we've noted before, the best way to do just that is with the First Trust IPO Index Fund (FPX).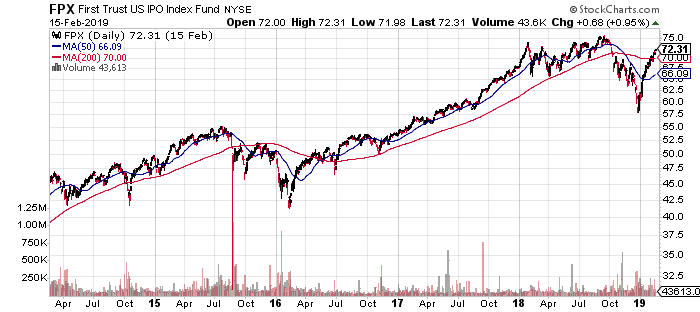 Remember, the FPX tracks hot IPOs in their first 1,000 days of trading. By buying it, not only can you avoid paying gobs of money for IPOs that may or may not work out, but you're also being exposed to multiple hot IPOs at the same time at lesser cost.
Plus, as you can see, the FPX never once took a hit on any of the failed IPOs either.
In fact, even with some of the most obnoxious IPO failures, the ETF managed to run from a 2009 low of around $11 to a recent high of $75. It's a safer alternative than risking your hard-earned money to another potential flop. With the FPX, it doesn't matter if the stock is hot or a dud, the excitement surrounding IPOs continues to send the FPX to new highs.
Special Bonus Gift: Can you really Control 100 shares of AAPL for less than $20 bucks?
That's the power of trading options. In the past, trading options was risky or confusing. Not anymore. This guide – Simple Options Trading For Beginners – reveals a safe, simple and sane way to trade options. Perfect for beginners.