Legal Marijuana Could Threaten the Alcohol Industry
---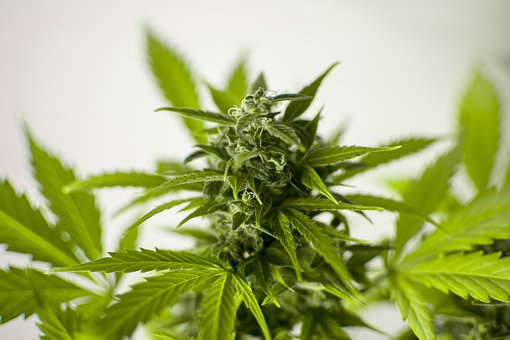 The cannabis boom is just in the early stages of major growth.
Thanks to growing acceptance, including Canada's legalization in 2018, further U.S. state approval, and growing interest from corporate America the global cannabis market could reach $194 billion global market, according to the Bank of Montreal, as noted by Business Insider.
It's so big, it's disrupting the alcohol industry.
"Though not yet mainstream, cannabis adoption is certainly growing in states where it's legal and does pose a risk to the beverage alcohol industry in the future," said Brandy Rand, U.S. president of International Wine and Spirits Research (IWSR) U.S. president. "It's important that alcohol brands pay attention to their consumers, recognizing that some occasions may result in a decrease in alcohol consumption in place of, or alongside, legal cannabis."
While an increase in cannabis users won't exactly derail the alcohol industry, it could decrease the amount of consumption.
In fact, in a recent Molson Coors' annual shareholder report, the company listed legal cannabis among the biggest possible risks to its business. "The emergence of legal cannabis in certain U.S. states and Canada may result in a shift of discretionary income away from our products or a change in consumer preferences away from beer."
It's part of the reason Anheuser-Busch InBev announced a partnership with Tilray to research non-alcoholic beverages infused with THC and CBD.
Constellation Brands invested $4 billion in Canopy Growth Corporation.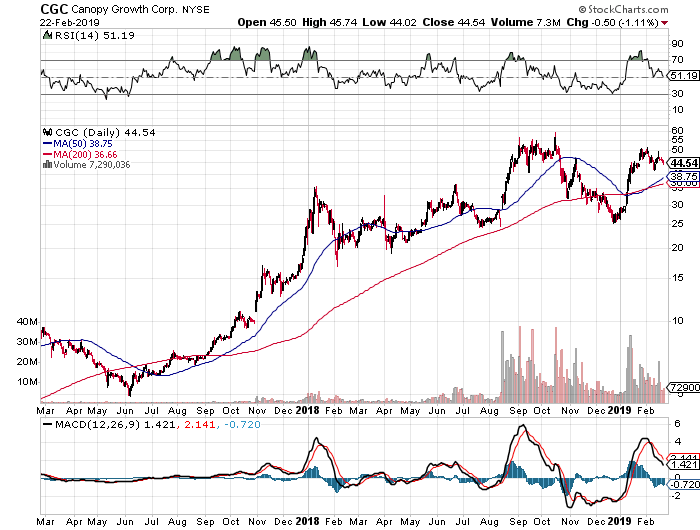 ---
The End of a Prohibition
Learn How Average Americans are Becoming Marijuana Millionaires!
GET THE FULL REPORT HERE!
---
Constellation's investment in Canopy Growth, the biggest known deal in the marijuana industry, shows just how far traditional alcoholic beverage companies are willing to go to find growth.
"We believe the emerging cannabis space represents one of the most significant global growth opportunities of the next decade, and frankly, our life time," said CEO Bill Newlands. "An opportunity that is opening up much more rapidly than originally anticipated."
Constellation Brands notes that Canopy Growth is likely to reach $1 billion annual sales by 2020 and that its investment in CGC could be accretive to its earnings as early as fiscal 2021.
Molson Coors agreed to a joint venture with HEXO Corporation.
"Canada is breaking new ground in the cannabis sector and, as one of the country's leading beverage companies, Molson Coors Canada has a unique opportunity to participate in this exciting and rapidly expanding consumer segment," said Frederic Landtmeters, president and CEO of Molson Coors Canada.
Heineken subsidiary Lagunitas even just partnered with cannabis company AbsoluteXtracts.
However, this is just the start. As the cannabis boom just begins, we strongly believe we'll see many more industry giants taking a position in cannabis companies.
In fact, companies would be foolish to ignore this growth.
According to analysts at Cowen, U.S. cannabis sales alone could reach $80 billion by 2030 – an increase of $5 billion from earlier estimates, and a 4% compound annual growth rate. Even Piper Jaffray believes the market for legal cannabis could be worth $15 billion to $50 billion a year, with global sales growing to $250 billion to $500 billion.
"We expect continued growth in newly established U.S. states, and more robust growth in Canada as more supply comes online and new form factors hit the market," analysts at Cowen noted. Among the likely beneficiaries, will be Tilray Inc. and Canopy Growth, which it believes will "finally start to see the true benefits of adult use sales and the lapping of upfront investments made in calendar 2018 to scale up ahead of adult use."
That's not exactly a market to avoid.
Bonus Report: Turn a Small Stake into a Fortune:
A new earth-shattering government announcement could completely change the legalization of marijuana - forever. In fact, thanks to this historic legislation, tiny pot stocks trading for under $5 are getting set to double, triple, or quadruple. In an exclusive interview with Money Morning, pot stock expert Michael Robinson shares all the good news - including details on five tiny weed stocks that could potentially turn a small stake into $100,000. CLICK HERE TO CONTINUE.