Marijuana IPO: Tilray's Smoking Hot Debut
---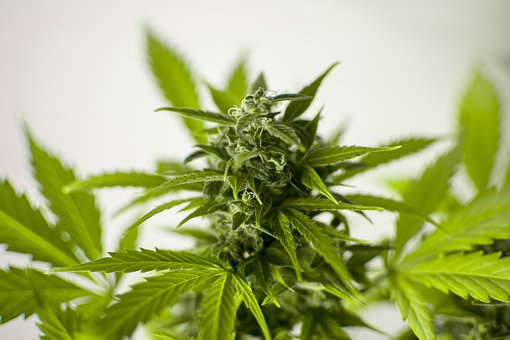 Legal weed won't arrive in Canada until October 2018.
But in late July 2018, it appears investors caught the buzz a bit early with Tilray (TLRY).
In fact, in its first week of trading, the Canadian marijuana stock managed to hit a $2 billion valuation as a new IPO on the NASDAQ.
"Becoming the first cannabis producer to successfully launch an IPO in this U.S. is a clear validation of the market's perception of cannabis as a legitimate industry with tremendous global growth potential," CEO Brendan Kennedy said, as quoted by CBS.
This is now the third marijuana stock to list on a major U.S. exchange.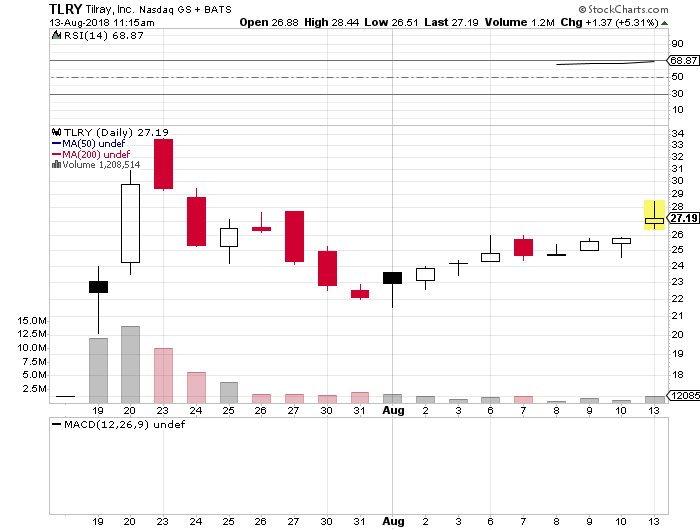 ---
The End of a Prohibition
Learn How Average Americans are Becoming Marijuana Millionaires!
GET THE FULL REPORT HERE!
---
Canopy Growth (CGC) now trades under symbol, "CGC" on the NYSE. Even Cronos Group (CRON) now lists as "CRON" on the NASDAQ.
All add even more validation that the marijuana boom is here to stay.
But why so much excitement with TLRY?
According to the latest projections from the ArcView Group, a marijuana research company, the Canadian legal cannabis sector is estimated to generate $1.3 billion for 2018.
By 2022, the forecast is even more robust 5.4 billion.
Two, fears of a supply-demand imbalance are likely to fuel higher valuations for related marijuana stocks. Initially, Canada is expected to face a pot shortage. Despite capacity expansion by the country's growers, most growers have staggered completion dates for their key projects that range between the summer of 2018 and the end of 2020.
And three, the TLRY stock was in good shape at the time.
Not only did it have ample production capacity, it expected to have 912,000 sq. ft. of growing space by the close of 2018. It also had supply-agreements in British Columbia, Quebec, Manitoba, and Yukon with a medical marijuana agreement in place with Novartis.
And, according to the company's SEC filings, it had also made agreements with pharmaceutical distributors in 12 countries, had four clinical trials in three countries and was among the first companies to have licenses for cannabis cultivation in two countries: Canada and Portugal.
For a pot stock right out of the gate to reach a $2 billion valuation that fast tells us investors are more than excited about the marijuana boom. "I think the [IPO interest] signifies a shift in perception," said CEO Brendan Kennedy, as quoted by Market Watch. "This is just the beginning, we take a very long term global view and we wanted to get this milestone as a validation for not only us but the entire sector."
Bonus Report: The End of a Prohibition. Learn How Average Americans are Becoming Marijuana Millionaires! GET THE FULL REPORT HERE!