Mega-Mergers 2018: A Tremendous Opportunity Born
---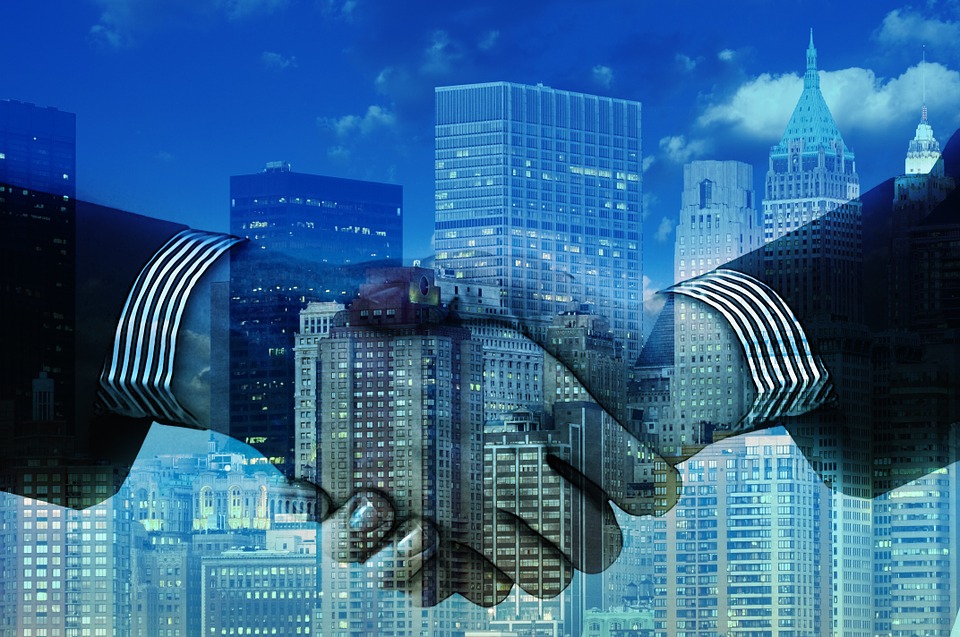 In a historic week, the Department of Justice just lost a landmark challenge of a mega-merger, setting the stage for a new raft of likely deals. In June 2018, a federal judge ruled in favor of AT&T, allowing it to absorb Time Warner in a deal valued at $85 billion.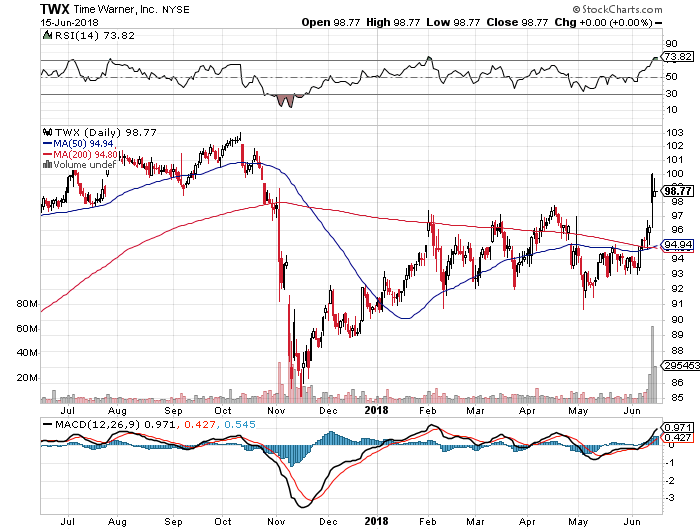 ---
Free "dummies guide" to trading options
Did you know trading options can actually be safer and more profitable than buying and selling stocks?
Best-selling author reveals his simple & safe way to start trading options in this FREE GUIDE. It's 100% free until the end of the month.
---
You may remember that the Justice Department filed suit in November 2017 to stop the deal, arguing that the combination would harm competition and raise consumer prices. But the judge didn't buy the argument, signing off on the deal.
In fact, in his ruling, the Judge noted, "I conclude that the government has failed to meet its burden to establish that the proposed transaction is likely to lessen competition substantially."
"I think for business, in general, it's going to be seen as a green light for mergers," said Ed Black, president of the Computer and Communications Industry Association, a trade group in Washington that represents companies such as Amazon.com, Facebook and Google. "I think you'll see a lot of people using it as an opportunity to push mergers they may have been thinking about."
"The ruling could open the floodgates to deal making in the fast-changing worlds of entertainment production and distribution. Major cable, satellite and phone companies are bulking up with purchases of entertainment conglomerates to compete against rivals such as Amazon and Google," reports the Tampa Bay Times.
Another big deal is waiting in the wins for 21st Century Fox, for example.
Disney already made a $52.4 billion all-stock offer for most of 21st Century, but Comcast just noted it's prepping an all-cash off that is far superior to Disney's. There's the potential for CBS to potentially merge with Viacom, for example.
Even Verizon may now be on the hunt for other entertainment properties, as it seeks to challenge heavyweights like Google and Facebook. There's even speculation that Discover and film studio, Lions Gate could be attractive takeover targets.
"Mega deals like this one are rainmakers for big banks. First, they make tidy fees arranging corporate marriages. Then they haul in even more money on the loans to pay for the transaction — as well as subsequent bond sales," reports CNN. "It could embolden non-media mergers, too. That's because the court decision removed uncertainty over the viability of so-called vertical mergers, in which the two companies don't compete directly."
In short, thanks to a federal judge, the floodgates have been opened for big mergers and acquisitions, which could fuel higher market highs. Even billionaire York Capital Management founder, Jamie Dinan agrees, expecting a big wage of mergers now that the AT&T deal is going through as planned.
Other potential mergers include the following:
- Sprint Corporation and T-Mobile USA may attempt to successfully merge again. In fact, Sprint was upgraded in June 2018 to an outperform rating on increased speculation a deal could happen.
- Cigna's $67 billion bid for Express Scripts could benefit, as well.
- CVS' move to acquire Aetna for $69 billion could be swept up in excitement, too.
Bonus Report: Can you really Control 100 shares of AAPL for less than $20 bucks? That's the power of trading options. In the past, trading options was risky or confusing. Not anymore. This guide – Simple Options Trading For Beginners – reveals a safe, simple and sane way to trade options. Perfect for beginners.