POTUS Effect: Why it Pays to Trade Trump
---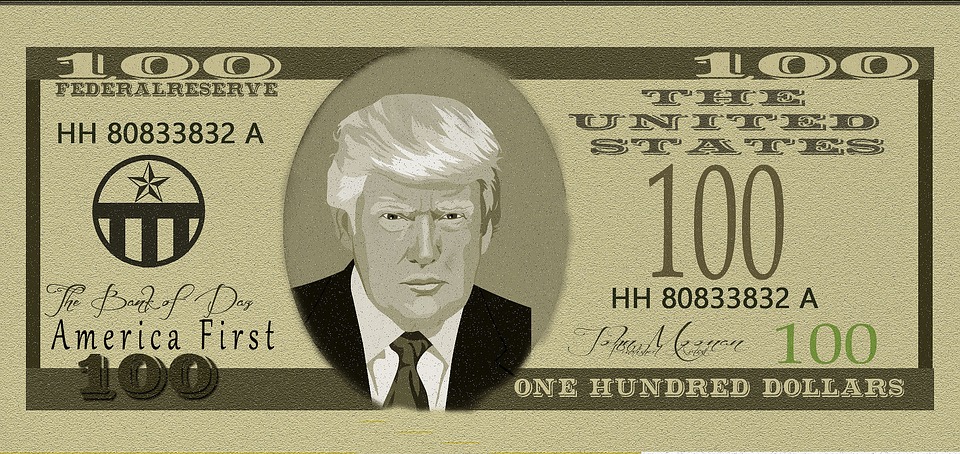 Apparently, Donald Trump has the Midas touch.
Shortly after President Trump announced his plan to lower U.S. prescription prices, it triggered a major rally in drug stocks, like Amgen (AMGN) and Merck (MRK) in May 2018.
Even the Health Care ETF (XLV) rallied higher on the day to $83.03.
While the President had long promised to take on big drug companies, potentially damaging profits in the pharmaceutical industry, once it became clear that wasn't part of his plan, related stocks began to rocket higher, as he cooled fears.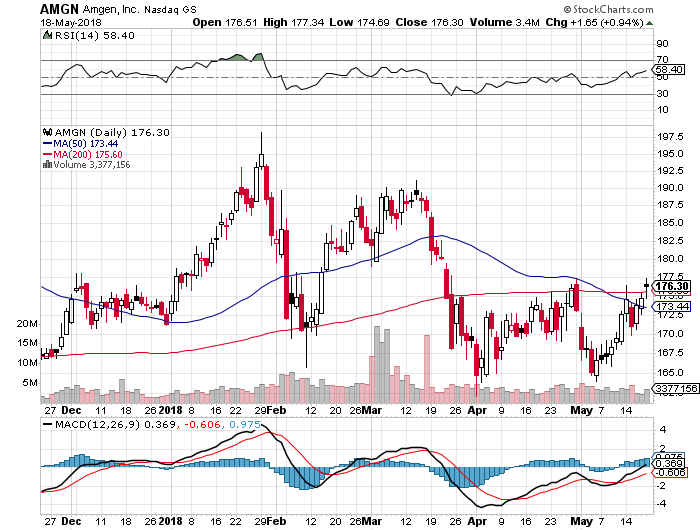 ---
Options Strategy With 746% Return
Dr. Singh reveals proprietary sequence of steps that generated a 98% success rate and a 746% return over the past 9 years!
---
According to NASDAQ:
"The biggest fear was that the new plan would include provisions for Medicare to negotiate directly with drug companies on price. Roughly 30% of the dollar value of prescriptions filled in the U.S. is paid for by Medicare, making the U.S. government the single biggest customer for pharmaceuticals by a wide margin. Drug companies have been staunchly opposed to the idea of direct negotiation, as it would almost certainly damage profits."
Instead, it appears the Administration had plans to pursue measures intended to improve competition and transparency in a very complex drug pricing system.
That included a proposal requiring drug makers to disclose the cost of their medications in television advertisements. Proposals also include banning pharmacist "gag rules," which the President said prevents them from telling customers about lower-cost options.
"The market's reaction initially was to sell off...and then by the end of the speech we saw the rally across the health care sector. I think it's indicative of investors not having learned anything new that hasn't already been discounted in share prices at this juncture," Janney Montgomery Scott chief investment strategist Mark Luschini said, as quoted by CNBC.
The President also took aim at the participation of what he referred to as "middlemen," or the intermediaries between drug manufacturers, doctors and pharmacies. He also blamed mall pharmaceutical companies who buy up off-patent generic drugs and raise the prices sharply for higher drug prices, as well as foreign countries, explaining that other countries pay "a tiny fraction of what the medicine costs in the U.S." Trump said. "It's time to end the global freeloading."
In short, it looks like a good amount of the fear that ravaged drug stocks began to fade on his speech, giving way to obscene opportunities in beaten down pharmaceutical stocks.
For example, in the days following Trump's speech, Amgen continued to rally well off double bottom support from $165 to $177. Merck rallied from $57 to $60. All as Trump cooled fears of potentially damaging profit streams of major pharmaceutical companies.
Bonus Event: Dr. Singh Finally Unveils 3-Legged & 4-Legged Strategies
World renowned authority on wealth creation and author of 17 books, Dr. Singh, has traded over $100,000,000 in his personal account in a single month & earned a Ph.D from a California University for his research in options trading strategies. His strategies are designed to work whether the market goes up, down, or remains flat.