The Most Fascinating Bitcoin Facts
---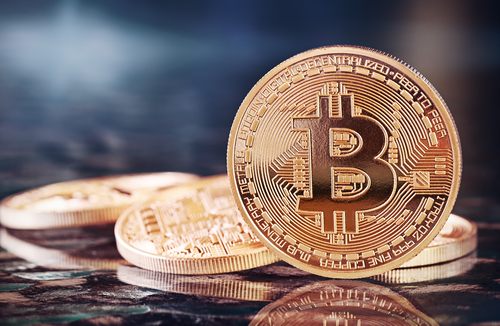 It's the hottest trade of the decade.
It's already outperformed stocks, bonds, gold and real estate. In April 2011, it was valued at just 96 cents. Nearly five years later, it's up to $7,332 – a return of 763,650%.
In fact, it's all any one can talk about these days.
It's all about Bitcoin – the cryptocurrency that's taken the world by storm.

---
This 90+ Percent Strategy Accounted for a 700% ROI
This proprietary sequence of steps has helped produce a 98% win rate over 8 years! Use the same steps to implement this strategy whether the market is going up, down or sideways.
Tap Here to Learn this 98% Win Rate
---
Even billionaires are jumping on board with one predicting that cryptocurrencies could be valued at more than $5 trillion by 2021, such as billionaire Michael Novogratz.
"Ten percent of my net worth is in this space. It's the 'best investment of my life,'" he says, as quoted by Coin Telegraph. "The Nasdaq got to $5.4 trillion in 1999, why couldn't it be as big? There's so much human capital and real money being poured into the space and we're at a takeoff point."
Former PayPal COO David Sacks recently tweeted that such currency is the "best candidate we've had in awhile for Web 3.0."
In its simplest terms, cryptocurrency is an encrypted decentralized digit currency transferred between peers and confirmed in a ledger, a process referred to as mining. As a peer-to-peer system, transactions are carried out between other users, eliminating any cost incurred by the intermediary. In short, transactions are made with no middlemen.
There is no bank or government involvement. There are no transaction fees and no real reason to give your actual name. Better yet, merchants around the world are just beginning to accept them, including web hosting to pizza and manicures.
It's just about revolutionized transactions.
In fact, the number of businesses accepting cryptocurrency is growing by leaps and bounces. Microsoft, Intuit, PayPay, Dish Network, and Overstock.com are some of the biggest. At Microsoft for example, you can buy content in the Windows and Xbox stories. The company was even behind the launch of Azure Block Chain as a platform that allowed larger-scale businesses to use block chain to facilitate settlements.
Even Fidelity Investments rolled out a program in August 2017 that allows investors to track their cryptocurrency holdings right alongside traditional assets.
Clearly, it's popular. We're even just beginning to see Bitcoin ATMs popping up. In fact, according to Coin ATM Radar, there are now 1,001 Bitcoin ATMs just in the U.S.
It's even getting support from the likes of Japan and Russia.
Japan for example just legalized crypto currency as a payment method. In fact, Japan became accepting Bitcoin as legal currency with major retailers backing the law. Russia is seeking to recognize it, too as a legal financial instrument in 2018, as a way to tackle money laundering.
The biggest thing to understand here is the risk, though.
No one can tell you what the price of this currency will be tomorrow, in a month, or even if it'll be here in a year. And at the moment, it's clearly in bubble territory.
And as we know from history, markets are littered with popped bubbles from the tulips in the 1600s to the Internet boom and the U.S. housing market fiasco.
It's our responsibility to be aware of the potential for downside, too or we could very well repeat the mistakes of the past. In fact, not too long ago, a market correction sent coin prices plummeting, reminding us of the obscene volatility that will always exist.
- In June 2017 for example, the price of ethereum crashed from $319 to 10 cents in only a second on multi-million dollar sell orders being filled at $317.81 to $224.48. As the price fell out of the sky, 800 stop loss orders and margin funding liquidations sent the currency as low as 10 cents. Some folks lost as much as $9,000.
- In June 2017, Bitcoin prices fell more than $200 between June 25 and June 26. Any one that conducted any transactions would have seen a 7% to 10% decline in deal value wiped out. While a lack of government backing made such a transaction attractive, the absence of any backing can be an issue as well.
- In September 2017, Bitcoin plunged from a record high of $4,921 on the first of the month to $2,957 by the 15th on concerns of increased scrutiny from Chinese officials and a host of expert that have slammed the currency as a fraud.
In short, this currency is red hot, but it also carries a good deal of risk.
Nothing ever just goes up forever.

Bonus Report: Transparency is a critical for evaluating any trading education program. This educator developed a program that earned him a Ph.D and has filed his average success rate of 98% with the U.S. Dept. of Commerce. Click Here to learn more.