Real Estate Rental Properties as an Investment
---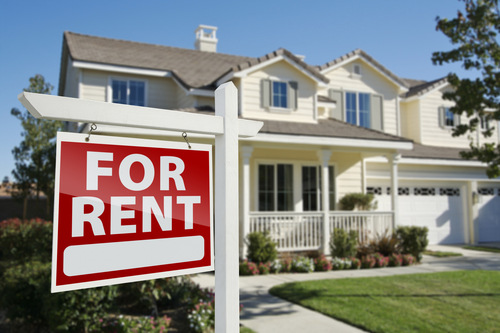 The number of Americans renting their homes hasn't been this high in 50 years.
In 2016, 36.6% of U.S. households rented their homes – just shy of the 37% of renters in 1965, according to the Pew Research Center. Even more interesting, as the total number of U.S. households grew by 7.6 million over the last 10 years, the number of actual homeowners, as compared to renters, remained flat.
And smart investors are taking notice.
For one, over the last decade, rental fees have grown at two times the pace of income on the heels of weak income growth, stronger demand, and lack of supply, notes Property Wire. In 2015, Americans paid $535 billion just in rent, for example. In 2016, Americans paid out another $568 billion.
Two, according to The National Multifamily Council and the National Apartment Association, "rental occupancy is projected to increase from 37.8% of households in 2016 to 39.5% in 2030. To meet this demand, 586,000 additional rental homes per year, including 328,000 apartments in multifamily structures, will be needed. Current construction, however, falls short of this need."
That clearly tells us is that rents will only go up, especially with vacancies going down.
This is all happening for a variety of reasons.
For one, young adults seem to be marrying later in life, and delaying homeownership, which is driving up demand for rental properties. Two, as the Baby Boomer generation ages, rental demand is beginning to increase among this age group, too. And three, homeownership at the moment is out of reach for many because of tighter credit standards and high levels of other debt.
To us, we see no signs of slowing growth with rental properties, making it one of the best investment vehicles to own today. Plus, the rental market has become a bit more stable as well as predictable as the real estate market grows. In short, investing in rental property is a great strategy that allows smart investors to make a good deal of money from a sizable, explosive trend.
---
The End of a Prohibition
Learn How Average Americans are Becoming Marijuana Millionaires!
Get the Full Report Here!
---
Granted, investing in rental property isn't for every one.
But with a good amount of due diligence and time, it's worth considering.
First, when starting out, make sure to pick a good location. For long-term growth, a good location with little crime and flourishing growth is essential. Look for proximity to public transportation, schools, and major roads, for example.
If you're in a college town for example, perhaps it's best to rent out property that's close to campus, and other ideal college hot spots that would make your property more desirable for example.
Above all else, choose your tenants wisely, especially by screening with a critical evaluation of credit and their ability to pay on time.
With the number of Americans renting homes at 50-year highs, it's definitely an investment option to be well aware of.
Bonus Report: With the legal marijuana in its infancy, there are multiple opportunities in this sector that are yielding very impressive returns. Click Here for the full report.