5G: How to Trade the Coming Boom with ETFs
---
5G may be one of the hottest investment stories of the decade.
Investors and analysts alike have been clamoring about the opportunity for quite some time. In fact, analysts at Cowen & Co. have referred to 5G as a "revolution."
After all, many believe 5G could create a $12 trillion opportunity.
Even Trump has said he wants 5G, "even 6G" as soon as possible in tweets.
For an idea of the potential impact on investors consider this.
When 3G first arrived, stock like Qualcomm exploded more than 1,000%.
When 4G was installed, Crown Castle (CCI) ran from $30 to more than $140. American Tower Corporation (AMT) ran from about $40 to a current price of $220.
5G could produce similar – if not better results.
In fact, stocks are already beginning to move on the story. Qualcomm, Crown Castle, and American Tower are all likely to push higher with it. Not only that, but 5G will give users much quicker speeds. At the moment, 4G gives you speeds of about 100 megabits per second.
With 5G, speeds soar to 10,000 megabits per second – 100x faster – and will cut back on slow connection speeds, creating mobile supercomputers, allowing for quicker cloud storage, autonomous vehicles, augmented reality, and Internet of Things.
In short, 5G will be an incredible industry disruptor.
And it could very well create the untold riches that 3G and 4G have before it.
While investors are flocking to related stocks, others are turning to related ETFs, including:
Defiance Next Gen Connectivity ETF (FIVG)
FIVG tracks the total return performance of the Bluestar 5G Communications Index. The index consists of a tiered, modified market capitalization-weighted portfolio of the U.S.-listed equity securities, including depositary receipts, of companies whose products or services are predominantly tied to the development of 5G networking and communication technologies, according to US News. Some of its top holdings include F5 Networks, Juniper Networks, American Tower, and AT&T Inc.
Global X Internet of Things ETF (SNSR)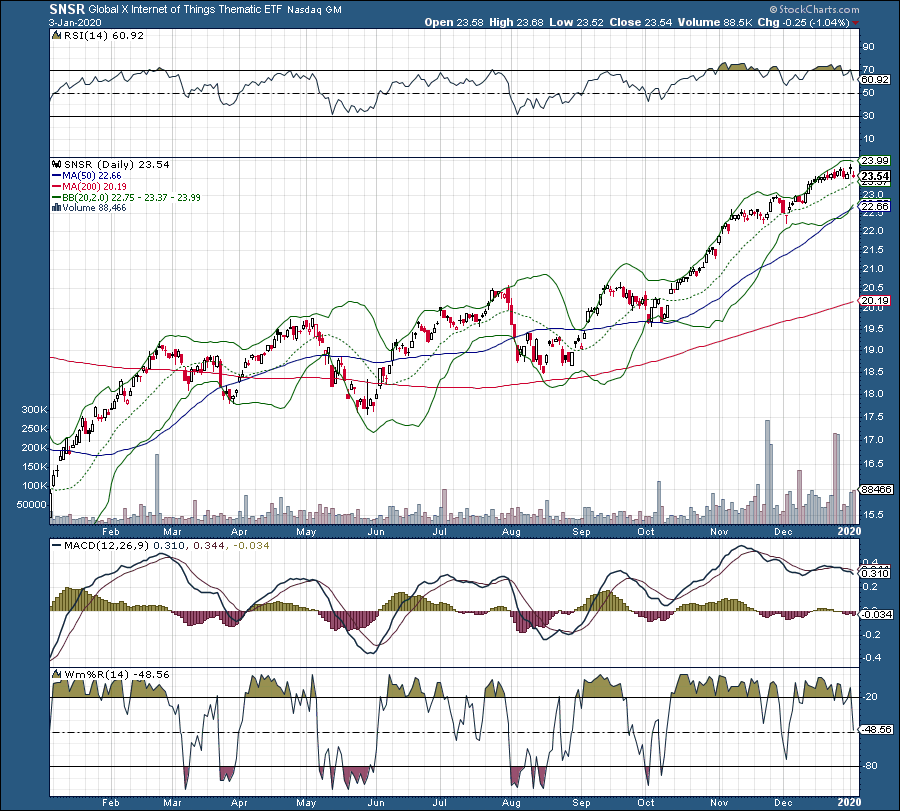 The Global X Internet of Things ETF (SNSR) seeks to invest in companies that stand to potentially benefit from the broader adoption of the Internet of Things (IoT), as enabled by technologies such as WiFi, 5G telecommunications infrastructure, and fiber optics. This includes the development and manufacturing of semiconductors and sensors, integrated products and solutions, and applications serving smart grids, smart homes, connected cars, and the industrial internet, according to Global X. Some of its top holdings include STMicroelectronics, Skyworks Solutions, and Cypress Semiconductor.
---
Free "dummies guide" to trading options
Did you know trading options can actually be safer and more profitable than buying and selling stocks?
Best-selling author reveals his simple & safe way to start trading options in this FREE GUIDE. It's 100% free until the end of the month.
---
Communication Services Select Sector SPDR (XLC)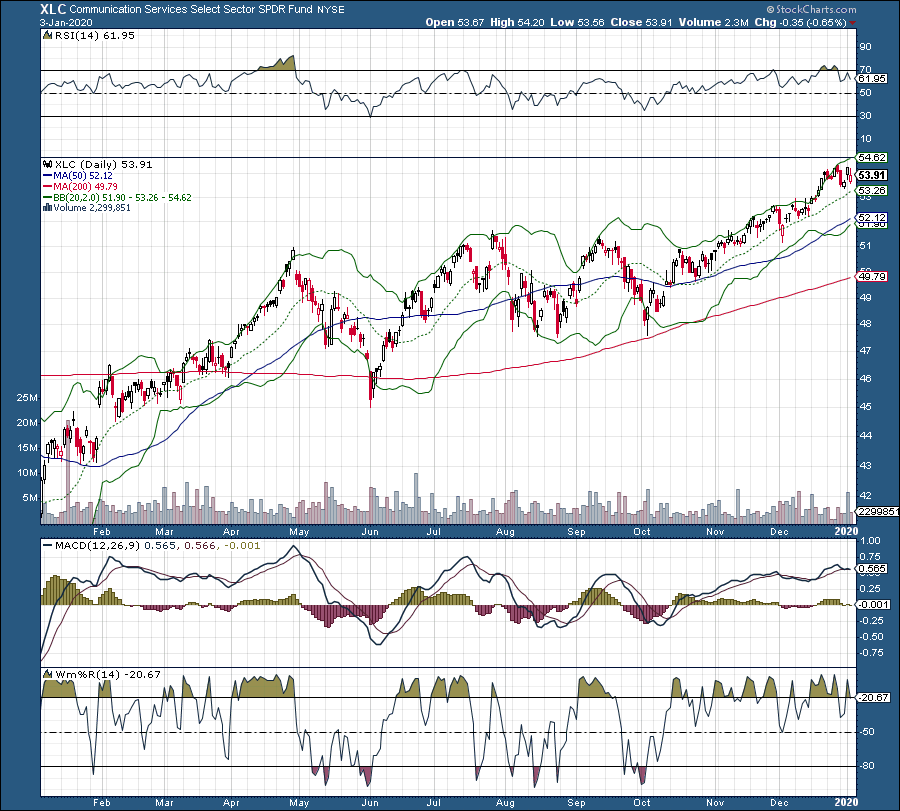 The Communication Services Select Sector SPDR Fund seeks to provide investment results that, before expenses, correspond generally to the price and yield performance of the Communication Services Select Sector Index, according to State Street Global Advisors. Some of its top holdings include Facebook, Alphabet Inc. Verizon, and AT&T.
Special Bonus Gift: Can you really Control 100 shares of AAPL for less than $20 bucks?
That's the power of trading options. In the past, trading options was risky or confusing. Not anymore. This guide – Simple Options Trading For Beginners – reveals a safe, simple and sane way to trade options. Perfect for beginners.