Sports Gambling Stocks You Can Bet the House On
---
The sports betting market is on the cusp of a sizable boom.
All after, the U.S. Supreme Court cleared the way for states to legalize sports betting just a year ago. In fact, the high court struck down a 1992 federal law that had prohibited most states from allowing sports betting, saying the law violated constitutional principles limiting the government from controlling state policies.
That, according to CNN, unconstitutionally forced states to disallow sports betting under their own laws. "The legalization of sports gambling requires an important policy choice, but the choice is not ours to make," Justice Samuel Alito wrote in the 6-3 opinion. "Congress can regulate sports gambling directly, but if it elects not to do so, each state is free to act on its own."
As the door opens to opportunity, we went hunting for stocks that could benefit, including:
MGM Resorts (MGM)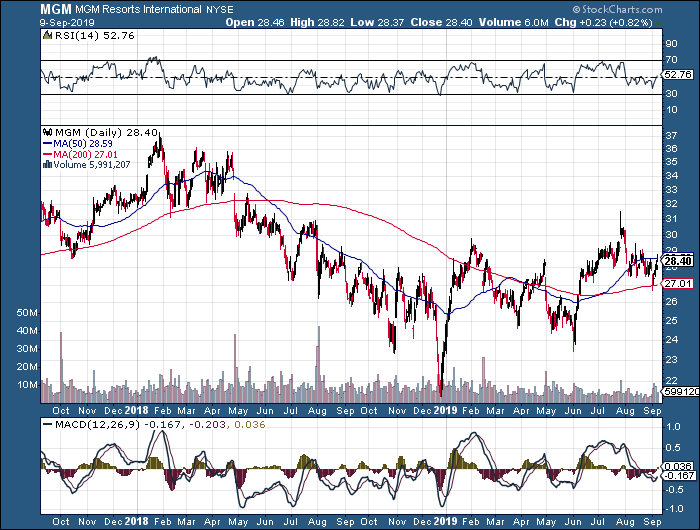 This one is a no-brainer. But what makes it more interesting is that MGM just agreed to bring sports betting to Buffalo Wild Wings' sports bars. In fact, in September 2019, "While the strategic alignment between these industry leaders is focused on capitalizing on future opportunities as states continue to pass sports betting legislation, consumers will begin to experience Bet MGM at Buffalo Wild Wings as early as this week," says MGM.
---
Free "dummies guide" to trading options
Did you know trading options can actually be safer and more profitable than buying and selling stocks?
Best-selling author reveals his simple & safe way to start trading options in this FREE GUIDE. It's 100% free until the end of the month.
---
International Game Technology (IGT)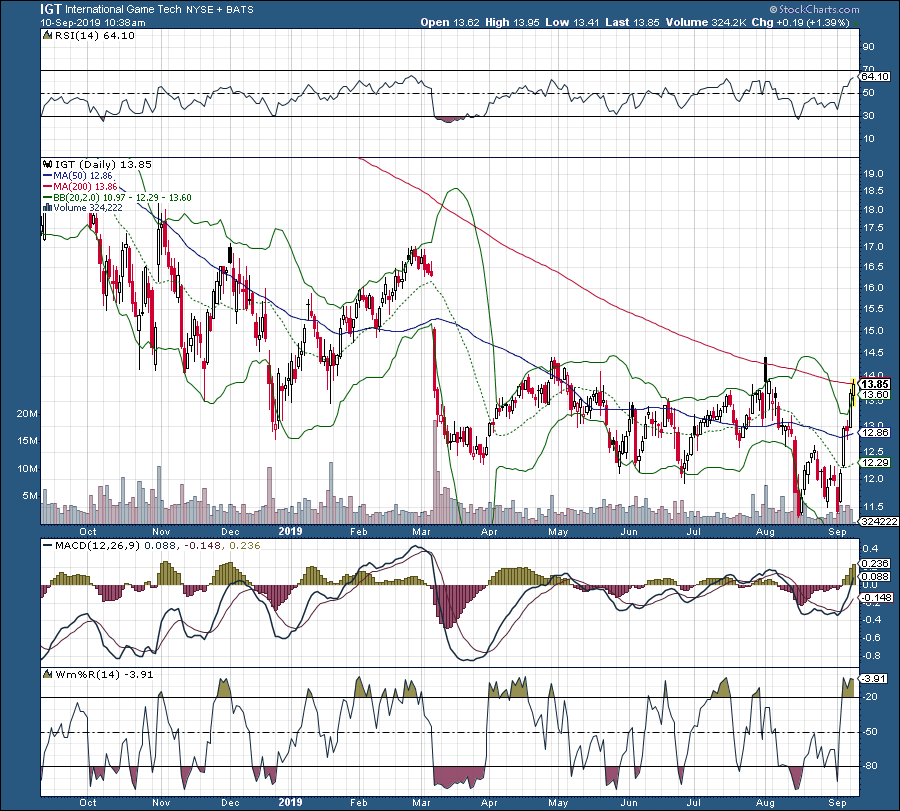 IGT handled more than $12 billion in sports betting last year – making it one of the top names to watch in the industry. The issue even came up a few times in a 2018 earnings release, where the CEO stated, "The US Supreme Court's recent PASPA ruling presents an exciting opportunity for us. We have turnkey solutions for platforms, credit control, risk management support, and advisory services that we have successfully deployed in Italy and internationally over the years. Our offering can support full-scale operation or a smaller format retail kiosk."
Boyd Gaming (BYD)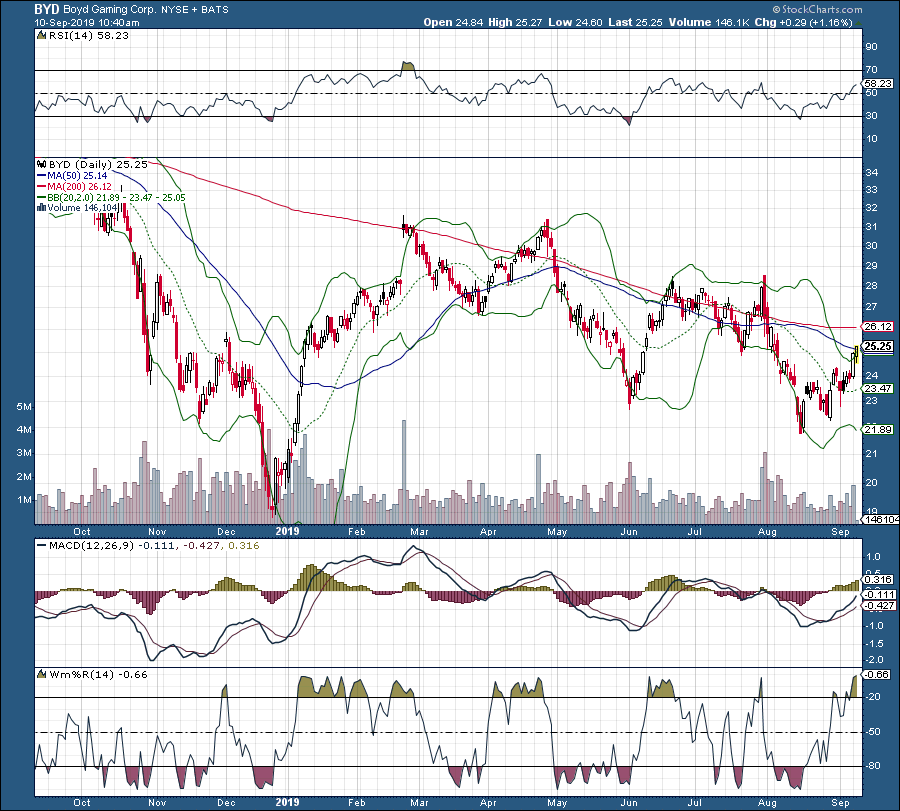 In September 2019, Boyd Gaming and Fan Duel Group announced the debut of the Fan Duel Sportsbooks at four Boyd properties. "Together, Boyd Gaming and FanDuel Group continue to successfully capitalize on the historic opportunity afforded by the legalization and expansion of sports betting in new states across the country," said Keith Smith, President and Chief Executive Officer of Boyd Gaming.
All may do very well, as the sports betting market just begins to explode.
Special Bonus Gift: Can you really Control 100 shares of AAPL for less than $20 bucks?
That's the power of trading options. In the past, trading options was risky or confusing. Not anymore. This guide – Simple Options Trading For Beginners – reveals a safe, simple and sane way to trade options. Perfect for beginners.