Three ETFs that Offer Exposure to a Must-Own Investment
---
One of the best investments to hold in your portfolio has always been real estate.
Perhaps commercial real estate. That's because it offers:
Sustainable cash flow
One of the biggest advantages to owing property is that tenants pay you rent.
You pull in monthly, and predictable cash flow from those property investments.
Oftentimes, cash flow is greater with commercial properties. Yields are higher per square foot in commercial buildings than with residential properties.
A Hedge Against Inflation
Commercial real estate also serves as a great hedge against inflation.
According to Martha S. Peyton, Ph.D., author of Is Commercial Real Estate an Inflation Hedge, such investments had the highest correlation to inflation when compared to other assets like the S&P 500 and corporate bonds.
And, according to TIAA-CREF, "If inflation emerges, investors in commercial real estate will likely withstand it according to the historical performance of the asset class. Over five-year holding periods historically, commercial real estate returns outpaced inflation nicely. Over short-term periods, commercial real estate returns have been modestly correlated with inflation demonstrating their "inflation hedging" capacity."
Offered Security
Commercial real estate is hard asset with intrinsic value.
The land has value as does the building. If you choose your location and building wisely, an investor can benefit knowing they own an asset with a potential to generate income no matter what happens to tenants. Overall, commercial real estate deserves a spot in smart investment portfolios. It's how more than 45% of all millionaires in the U.S. made their money. With the leverage offered, the tax benefits, and the cash flow potential, it just makes sense.
Unfortunately, many of us can't afford to spend millions on property.
But there is another option that allows you to diversify among some of the top companies that have flourished along with the real estate boom.
And you don't have to spend millions to do so.
In fact, in many cases, it's a fraction of the cost because of ETFs.
---
Must Watch Video: Legendary trader Rob Booker uses his profits from a trade to "Tip the Shiz" out of a worker at a Burger Joint.

Click Here to watch.
---
Here are the top three ways to diversify in real estate.
Vanguard Real Estate ETF (VNQ)
The VNQ invests in stocks issued by real estate investment trusts, or REITs that buy office buildings, hotels, and other real property. The goal is to track of the return of the MSCI US Investable Market Real Estate 25/50 Index. It has holdings in 186 stocks, including American Tower Corporation, Simon Property Group, and Public Storage.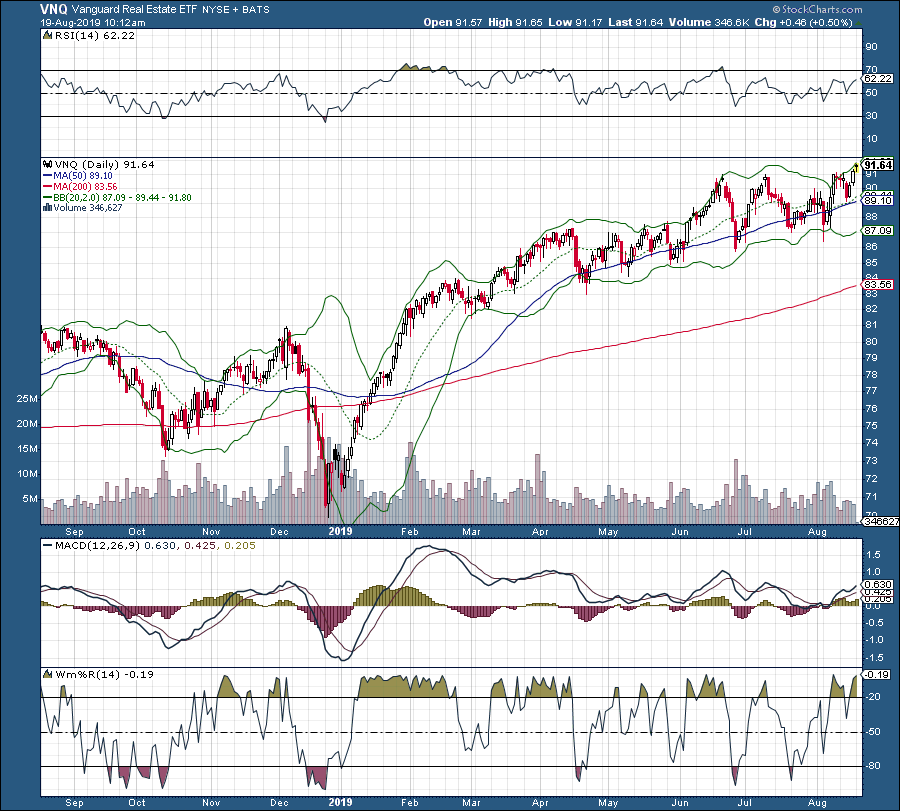 Schwab U.S. REIT ETF (SCHH)
SCHH attempts to track the performance of U.S. REITs with holdings in Simon Property, Public Storage, AvalonBay Communities, Welltower Inc and Boston Properties.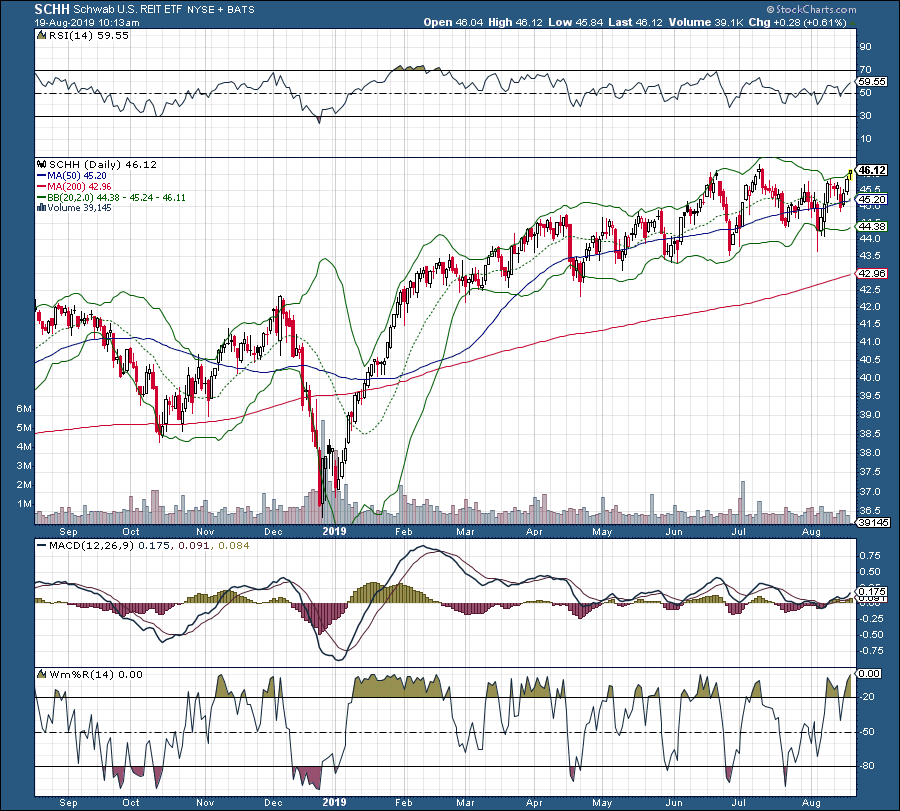 iShares U.S. Real Estate ETF (IYR)
The IYR tracks the investment results of an index composed of U.S. real estate equities. It has holdings in American Tower, Equinix REIT, Prologis REIT, and Digital Realty Trust.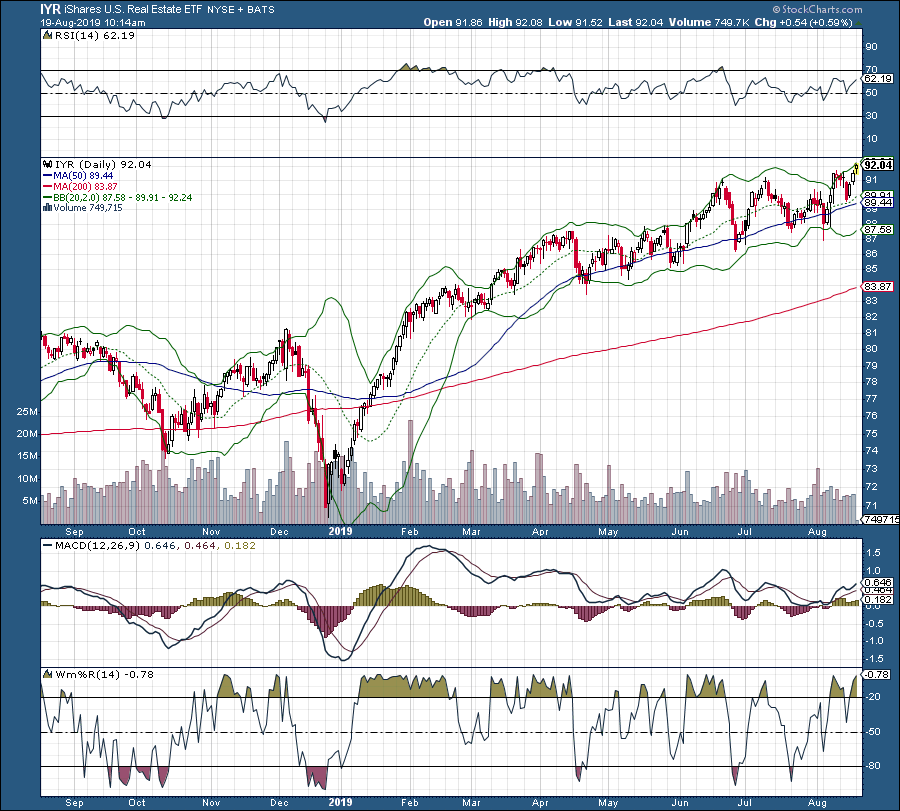 Burger Restaurant Employee Gets Huge Tip from Legendary Trader
Click Here to Watch.