Why it's Always Best to Invest in the Dogs of the Dow
---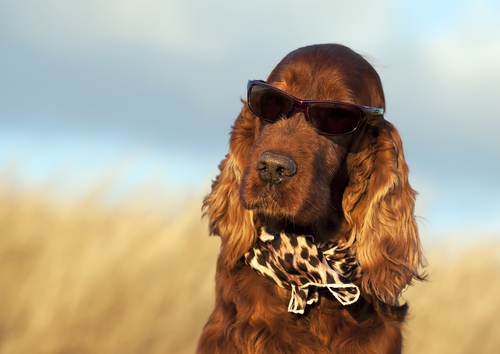 One of the greatest investment opportunities are the Dogs of the Dow.
And while some analysts may write off the Dogs of the Dow theory as antiquated, it's just not true at all. In 2011, there were up 16.3%. In 2012, they jumped 9.9%. In 2013, they returned 34.9%. In 2014, they returned nearly 11%.
In 2015, they did okay, returning just 2.6 %.

In 2016, the Dogs returned 16% on average. In 2017, the Dogs of the Dow returned 19% for the year. And in 2018, the Dogs of the Dow lost 4% on the year, but still outperformed the Dow Jones' overall 6% decline.
---
Free "Dummies Guide" to Trading Options
Did you know trading options can actually be safer and more profitable than buying and selling stocks?
Best-selling author reveals his simple & safe way to start trading options in this FREE GUIDE. It's 100% free until the end of the month.
---
Plus, we have to remember that each of the Dogs also pays a healthy dividend, too.
As for 2019, the Dogs are off to a great start so far, as markets roar to unbelievable highs. In fact, since January 2, 2019, here's how the Dogs have done, as of mid-June 2019:
IBM (IBM) pays a 5.52% dividend and has run from $110.72 to $139
Exxon Mobil (XOM) pays a 4.81% dividend and ran from $66 to $77
Verizon (VZ) pays a 4.29% dividend and has run from $55 to $58
Chevron (CVX) carries a dividend yield of 4.12% and ran from $106 to $124
Pfizer (PFE) carries a dividend of 3.3% and has fallen from $42.75 to $43.50
Coca-Cola (KO) has a dividend yield of 3.29% and ran from $46.50 to $51.50
JPMorgan Chase (JPM) has a dividend of 3.28% and ran from $94.45 to $110
Procter & Gamble (PG) pays a 3.12% dividend and ran from $89.64 to $111
Cisco Systems (CSCO) has a dividend yield of 3.05% and ran from $41.69 to $57
Merck (MRK) has a dividend yield of 2.88% and rose from $74.78 to $86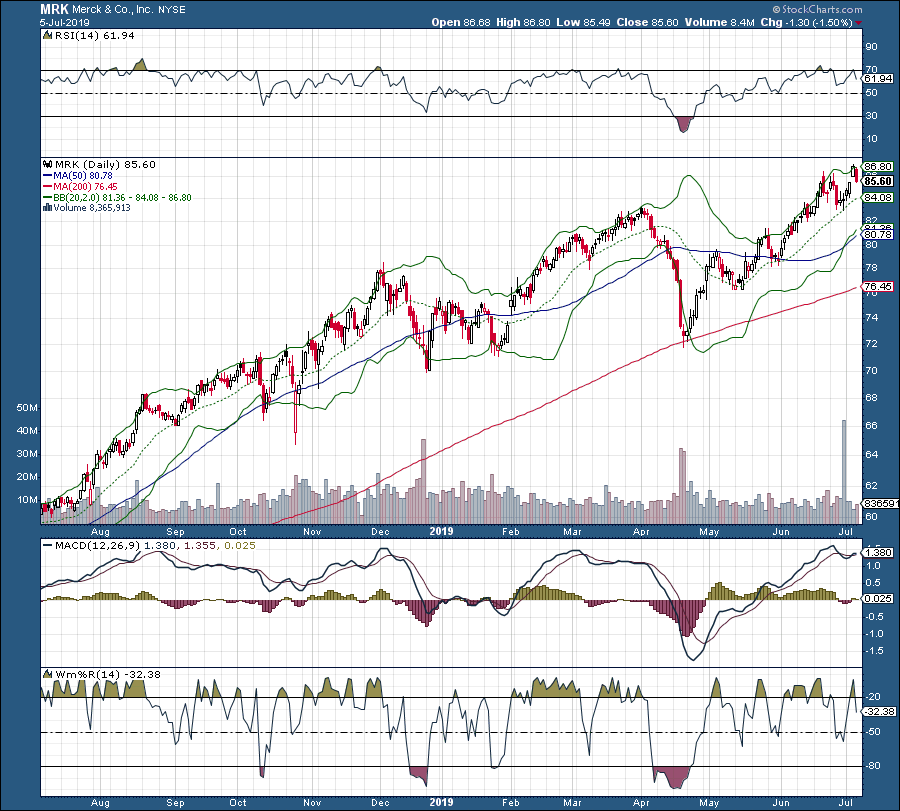 The best part – it's a "set it and forget it" strategy.
You simply buy the 10 biggest Dow flops of the year that pay respectable dividends. You buy at the start of the New Year, and exit at the end of the year. Then, you simply repeat it. While others may say it's an antiquated strategy with low success rates, history proves that wrong.
Even options can be used to trade the Dogs every year. You'd simply invest in a long-dated options dated out to December or January of the following year, set it, and forget it.
At this pace, the Dogs of the Dow could again outperform the overall market.
Special Bonus Gift: Can You Control 100 shares of AAPL for less than $20 bucks?
That's the power of trading options. In the past, trading options was risky or confusing. Not anymore. This guide – Simple Options Trading For Beginners – reveals a safe, simple and sane way to trade options. Perfect for beginners.