Mexico Tariffs 2019: Three Stocks Breathing a Sigh of Relief
---
Once Mexico agreed to ramp up its efforts to restrict the flow of illegal immigrants across the southern border with 6,000 National Guard troops, Trump agreed to drop threats of a 5% tariff. In addition, Mexico has agreed to "dismantle human smuggling and trafficking organizations," according to the U.S. State Department, as quoted by the Associated Press.
However, the president is not backing down from his initial tariff threats, warning that if Mexico fails to act, tariffs will be used. "We do not anticipate a problem with the vote but, if for any reason the approval is not forthcoming, tariffs will be reinstated," he tweeted.
As a result of cooling tensions, some of the top potential winners could include:
Constellation Brands (STZ)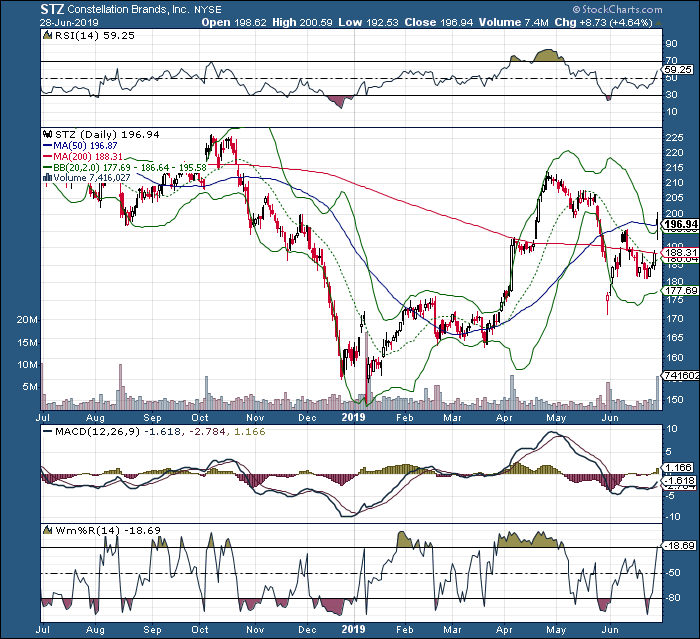 In May 2019, the stock slipped from $205 to nearly $170 on President Trump's threats to impose tariffs on Mexico. All because the company's well-known Mexican beer brands Corona and Modelo accounted for a big part of production. In fact, AllianceBernstein analysts estimated that a 5% base tariff could result in a 7% cut to Constellation's imported beer profits. Following news of tariff-suspension, the stock began to recover.
Over two-thirds of the beer imported into the U.S. in 2018 came from Mexico. That's up 35% over the last 20 years, according to the National Beer Wholesalers Association.
---
Free "Dummies Guide" to Trading Options
Did you know trading options can actually be safer and more profitable than buying and selling stocks?
Best-selling author reveals his simple & safe way to start trading options in this FREE GUIDE. It's 100% free until the end of the month.
---
Chipotle Mexican Grill (CMG)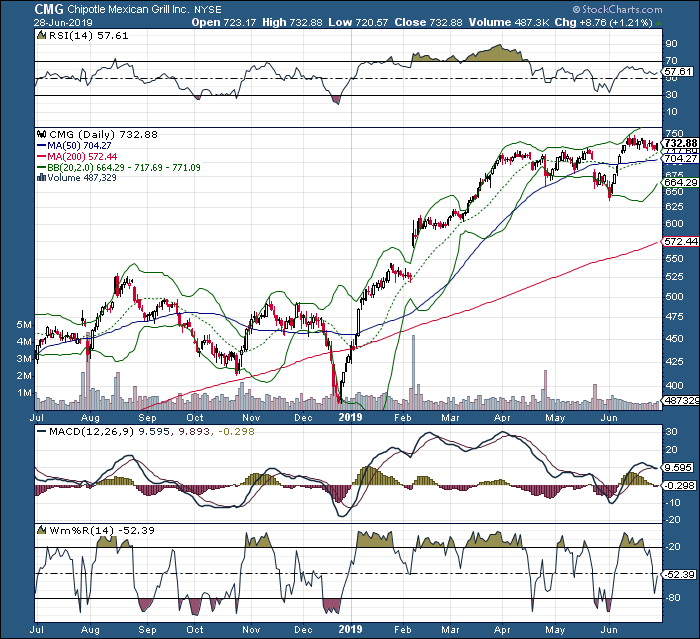 CMG pulled back from $729 in May 2019 to nearly $733 after the company said it could face $15 million in costs this year if tariffs were enacted. Company CFO Jack Hartung also noted at the time that if tariffs were to become permanent, the company could "consider passing on these costs through a modest price increase, such as about a nickel on a burrito."
El Polo Loco Holdings (LOCO)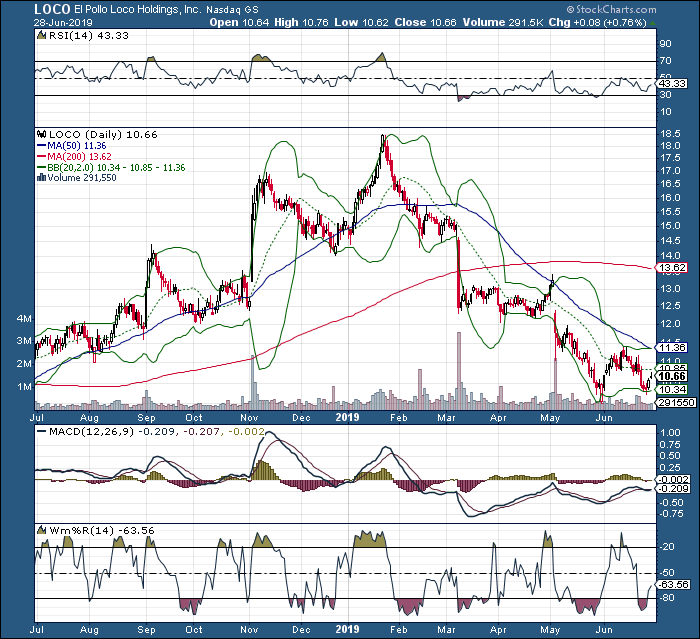 We must also consider that the U.S. is the top export market for Mexican avocados, according to USDA data, consuming more than 74% of total exports. By choking those exports, restaurants such as CMG and LOCO could see higher costs.
"We're breathing a sigh of relief from the standpoint that we do bring in from Mexico quite a bit of our avocados and tomatoes," Bernard Acoca, CEO of Mexica, as quoted by Yahoo Finance. "It comprises about 4%-7% of our commodity basket, so naturally we're keeping a watchful eye to see what decisions are being made with our trade relationship with Mexico."
Shares of LOCO pulled back in May 2019 on the threat, but began to recover shortly afterward.
Special Bonus Gift: Can You Control 100 shares of AAPL for less than $20 bucks?
That's the power of trading options. In the past, trading options was risky or confusing. Not anymore. This guide – Simple Options Trading For Beginners – reveals a safe, simple and sane way to trade options. Perfect for beginners.